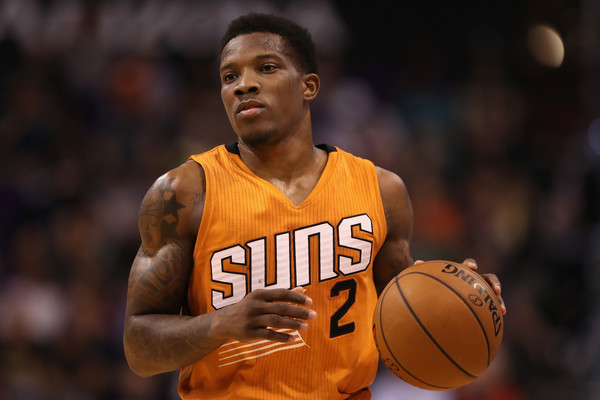 Welcome to Day 5 of Eric Bledsoe trade watch.
If you weren't paying attention during Day 4, don't worry about it. Nothing really happened—though the Denver Nuggets certainly have more of an incentive to go all-in on a potential deal following their loss to the Detroit Pistons.
Oh, and actually, the "nothing really happened" message is totally true. Phoenix Suns general manager Ryan McDonough went a little deeper into the tweeted trade request/disdain for hair salons read around the world while making an appearance on Arizona Sports radio 98.7. And apparently, even though Bledsoe requested a trade over the offseason, McDonough was caught off-guard by the most recent events.
ESPN.com's Chris Haynes brought us a transcript of the GM's comments:
"I was certainly surprised by it and disappointed by it," McDonough said. "I think Eric's a good person. I think he's unfortunately gotten some bad advice and is listening to the wrong people. I think generally, any time you sign a contract, it doesn't only work one way. It works both ways, and for a guy with years on his contract to say or intimate he didn't want to be here anymore, I didn't find that to be appropriate, and I think if he says he wants to be a leader, that's the opposite of what a leader does and the opposite of what leadership is. So I think that's all I'm going to say about that."
Bledsoe doesn't come off squeaky clean in this entire ordeal, but it's increasingly hard to have any sympathy for the Suns.
To start off, what soon-to-be 28-year-old wants to play for what looks like the worst team in the league? Especially after he already tried to get out of town? And equally important: The Suns are not a billboard for stability or good business practices. They fired head coach Earl Watson three games into the season. Yes, they were coming off two of the worst losses in franchise history, but they clearly knew there were issues before now. They could have, and should have, addressed the issue over the summer.
Hence why it's so difficult to do anything other than side with Bledsoe. Perhaps he could have showed more tact in his (apparent) request, but hey, these are the Suns: Who's to say he previously didn't?