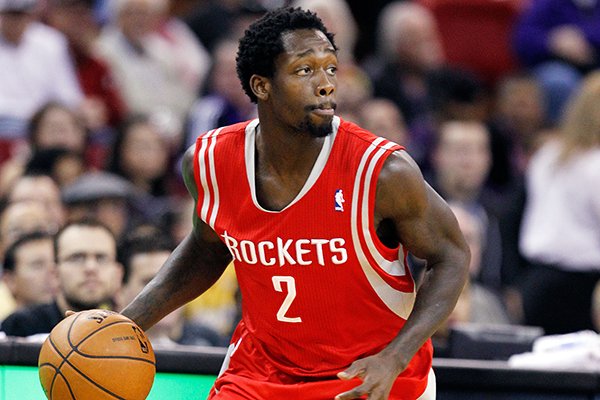 Patrick Beverley is the Houston Rockets' best defensive player, the guy who takes on assignments like Russell Westbrook and lives to tell the tale.
So it only makes sense that they would be trying to trade him, according to the Sporting News' Sean Deveney:
The Rockets have been actively shopping point guard Patrick Beverley, a source with knowledge of the situation told Sporting News on Tuesday.

Beverley, who averaged 9.5 points, 5.9 rebounds and 4.2 assists last season, has been open to a trade away from Houston leading into this offseason, the source said, and has consulted with the team about the possible move. The Rockets could get a deal done before Thursday's NBA Draft.
For good measure, Beverley appeared to validate these sentiments on Twitter:
Naw I wouldn't say that!!! https://t.co/EDuWRs9b7y

— Patrick Beverley (@patbev21) June 21, 2017
So, like, WUT.
Beverley is on one of the best contracts in the NBA. He doesn't even rank in the top 125 of player salary. He'll probably fall outside the top 150 by the end of the summer. And get this: He's under team control through 2018-19. His sub-$7 million salary for that year is non-guaranteed, and there's no question the Rockets, or his next team, will keep him on the books for that coin.
Since this isn't about Beverley prepping for a massive payday in 2018, it's probably more about the Rockets trying to get involved in the Paul George situation. That, or they're trying to use Beverley's deal to move Ryan Anderson's pact, which, if they don't take back any salary in return, trims about $25.1 million from the payroll and puts them in prime position to court Chris Paul in free agency.
A lot can change between now and the start of free agency, and the Rockets would be foolish to move Beverley if it didn't mean they were landing another impact talent, such as George or Paul. But damn: There sure seems to be a lot of smoke here. A fire of some sort has to follow.