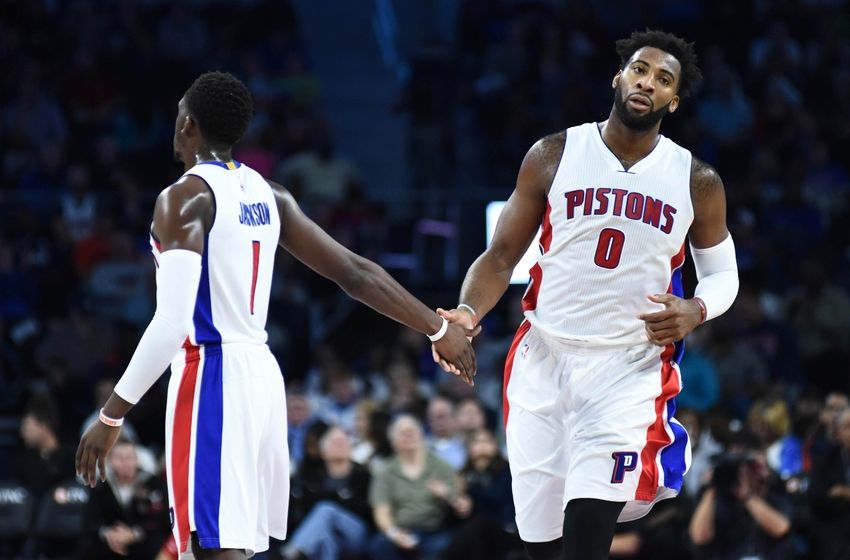 The Detroit Pistons are still looking to shake things up.
According to Basketball Insiders' Michael Scotto, after brief stays on the trade block ahead of February's trade deadline, Andre Drummond and Reggie Jackson are back up for grabs:
Sources: Detroit Pistons are gauging the trade market on Andre Drummond and Reggie Jackson. Both were on the market at the trade deadline.

— Michael Scotto (@MikeAScotto) June 8, 2017
Detroit has too many ball-dominant players who aren't accomplished shooters, so this isn't surprising. Re-signing Kentavious Caldwell-Pope could also carry the bottom line into the luxury tax. Jackson is owed $51.1 million over the next three years; Drummond will make $105.1 million through 2020-21 (player option after 2019-20). Moving either of them could cut a ton of salary and yield a player better suited to play off the ball.
Only, this is an inopportune time to shop both of them. Jackson is coming off an injury-played campaign in which he played some of the worst basketball of his career, while Drummond has proved to be overrated on defense and is paid like a cornerstone at a time when non-Unicorn bigs aren't considered hot commodities.
Pistons head coach and president Stan Van Gundy is very open about this stuff. He has said in the past no one is untouchable, and this could just be him doing his due diligence. It could also be Jackson's or Drummond's agent trying to get their client a new home.
Wherever the leak is coming from doesn't matter. It figures to be an interesting summer in Detroit regardless.