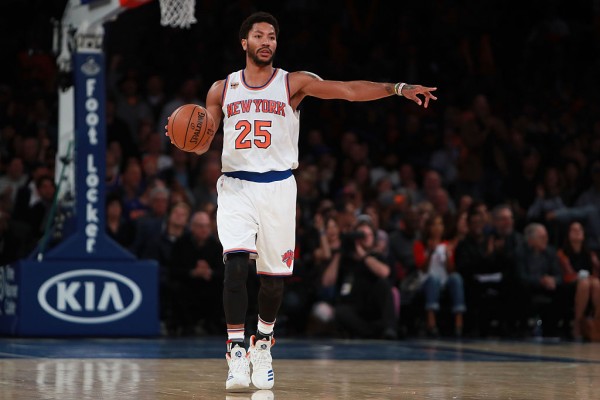 Derrick Rose will not be taking a discount to remain with the New York Knicks or join another NBA team this summer.
Or so he thinks.
The point guard, who went missing just before the Knicks' Tuesday night loss over the New Orleans Pelicans, will apparently seek a five-year max deal when he becomes a free agent this July, according to ESPN.com's Ian Begley:
Members of the organization used the word "embarrassment" to describe how the Rose ordeal played out Monday night.

And then there is the potential price tag. Some close to Rose have told friends he will seek a max contract this summer. For Rose, that pact would be for five years and nearly $150 million.

The Knicks would need to use nearly all of their cap space to ink Rose to a max contract.
Rose isn't getting a max deal over the offseason—at least not a four- or five-year max.
The Knicks are perpetually stupid, but even they can see he's not a long-term fit for the roster at that price. He is not a good defender, and his offensive value is wonky, given that he's not an exceptional passer.
It's tough to imagine any team investing that much in Rose, who in addition to his on-court issues has proved injury-prone and spent the offseason and part of the preseason combating a civil sexual assault charge levied against him.
Some ambitious general manager might be willing to roll the dice on an expensive two-, maybe three-, year investment. Another might be willing to lock up Rose long term if he signs a steeply discount deal.
But, barring unforeseen ignorance that would be out of character even for the Knicks, Rose isn't getting a max contract. He's not that kind of player.
He maybe never was.