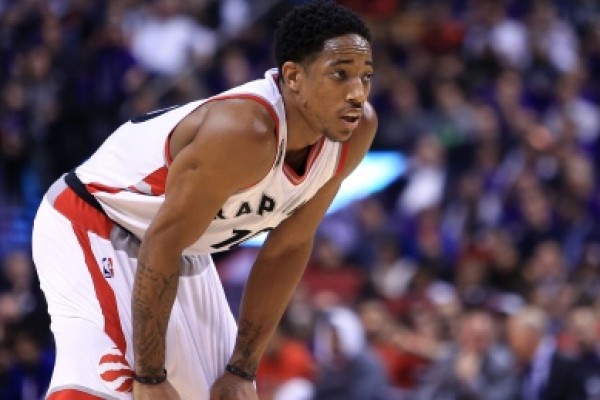 DeMar DeRozan is going to get a max contract when he hits free agency this summer.
And after much speculation, it seems like the Toronto Raptors are prepared to be the team footing such a bill.
General manager Masai Ujiri, at least, sounds like a guy ready to pay his All-Star shooting guard, per James Herbert of CBS Sports:
Masai Ujiri: "Our No. 1 goal is to bring DeMar back here."

— James Herbert (@outsidethenba) May 30, 2016
Masai on if Raps will offer DeRozan max: "I think that question is for later.…Our organization I think has showed that we want to win."

— James Herbert (@outsidethenba) May 30, 2016
The issue of that max contract does loom large. DeRozan is an offensive star in many respects, but he hasn't exactly shined during his postseason stints, and it's difficult to assemble a championship contender around a ball-dominant scorer who doesn't shoot threes or play much defense.
Nevertheless, the Raptors just made the Eastern Conference Finals. They have ample incentive to keep their current core together and try to build on top of the last three years' worth of progress.
Beyond that, it could be difficult to replace DeRozan. Toronto has wings like Norman Powell and Terrence Ross on the roster, but neither stands to even rival DeRozan's impact next season.
Plus, even if the Raptors need to give DeRozan a max deal to keep him, he won't be immovable afterward. His contract will look okay once the NBA salary cap explodes again in 2017. Rather than lose him for nothing, Ujiri could re-sign him now, attempt to push the bill with Toronto's current core, and then decide whether he's worth keeping around long term. And if he's not, he can start working the phones, gauging what would presumably be a competitive trade market.
Point being, DeRozan is a flight risk. But he's a flight risk who's more likely to stay put. Especially now, after the season he and the Raptors just wrapped up.