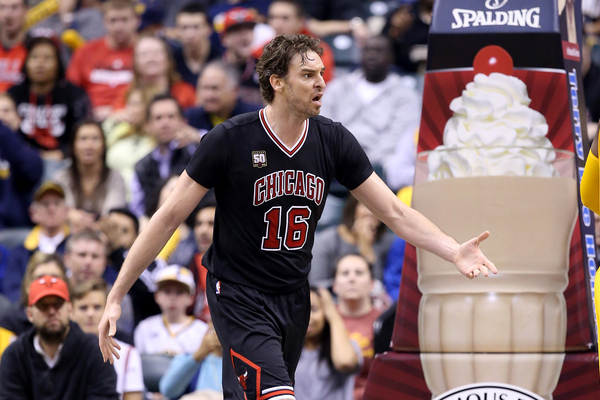 Let the Chicago Bulls' rumor mill churn on.
Pau Gasol is expected to decline his player option for next season and enter unrestricted free agency in July. Though his name popped up at will ahead of the trade deadline, it was assumed once he wasn't moved that he would remain with the Bulls beyond this season.
So much for that.
Per K.C. Johnson of Chicago Tribune:
The Bulls face changes this summer with both Pau Gasol and Joakim Noah headed to free agency. Sources said the Bulls are softening on the public stance general manager Gar Forman issued at the trade deadline that Gasol "is part of the core," not to mention Gasol is open-minded to entertaining rival offers.
This should probably expected as well at this point. There's a good chance the Bulls miss the playoffs, Gasol will turn 36 in July, and he, like Joakim Noah, is not a good fit for Fred Hoiberg's offense.
Chicago and Gasol could perhaps re-warm up to the idea of staying together if Chicago makes the playoffs and then gives its first-round opponent, be it the Cleveland Cavaliers or another team, absolute hell. But the Bulls, as they wrap up a truly disappointing season, seem destined to hit reset in some way over the offseason. And Gasol just isn't a player who, at this stage of his career, can be involved in any sort of rebuilding project, however ostensibly minor.