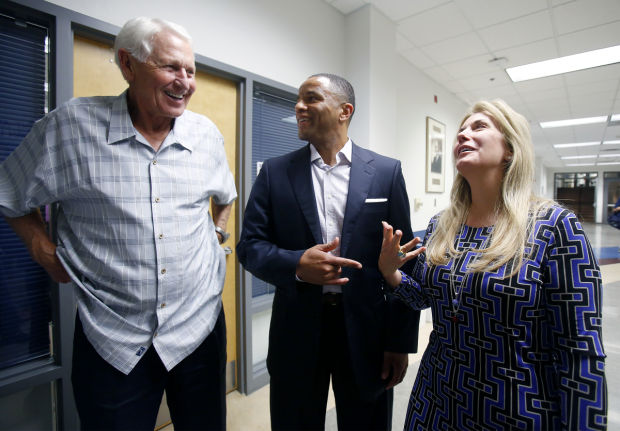 Damon Stoudamire, the former Blazers and Raptors point guard wrote a piece for The Players Tribune today which was a letter to his 12-year-old self.
Stoudamire played 13 seasons in the NBA and has been working recently as an assistant coach at the University of Memphis, however recently accepted an offer to become the head coach for Division I program, University of Pacific.
Pacific plays in the West Coast Conference along with stalwart programs like Gonzaga and St. Mary's.
Stoudamire talks about a lot in the piece including realizing his dream to play for the hometown Portland Trail Blazers and meet and get drafted by idol Isiah Thomas when he was the general manager of the Toronto Raptors.
He also spoke about his marijuana arrest and some mistakes he had made in his life. He also had no higher praise for anybody than his former college coach at the University of Arizona, Coach Lute Olson.
Here is an excerpt from the piece:
"There's a guy named Lute Olson who is going to come to your house when you're in high school. He coaches the University of Arizona. In 2016, we have a term that perfectly describes Lute…it's called swag."
Stoudamire breaks this designation down:
"In terms you'll understand, this dude is super bad, O.K.? He's going to walk into your living room when you're in high school with that slick white hair and that immaculate suit, and he's going to tell you the truth."
Damon says that Olson is one of the smoothest, coolest and most honest men he has ever encountered. He explains that Olson helped mould Stoudamire into a man, he even made players take etiquette classes.
It's no wonder that Lute Olson was able to transform a little known program in the middle of the desert of Tucson into a national powerhouse.
I'm sure Stoudamire will use his swag to build his own program at the University of Pacific, maybe one day he'll be strolling an NBA sideline.