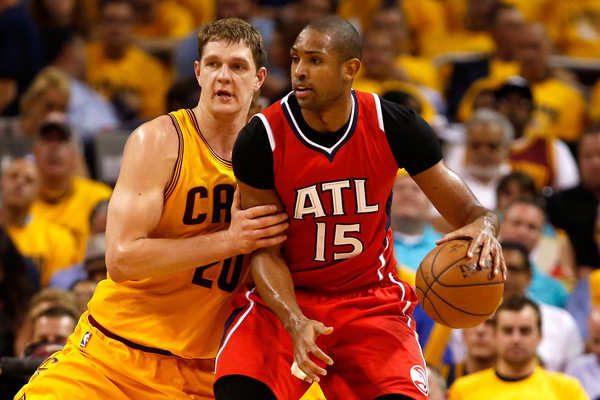 Al Horford is switching agents.
Again.
According to basketball reporter David Pick, the Atlanta Hawks superstar has decided to part ways with his latest agent, Bill Duffy:
Hawks All-Star Al Horford, I've been told, has fired BDA and agent Bill Duffy.

— David Pick (@IAmDPick) December 18, 2015
This is kinda-sorta weird. Horford only hired Duffy in October. He was previously represented by Arm Tellem and Wasserman Media Group, but Tellem accepted a position in the Detroit Pistons front office.
This is made even weirder by what Horford said upon hiring Duffy in the first place, per Hawks.com's K.L. Chouinard:
When he hired Duffy in Oct, Horford said, "It's important for me that I'm w/a person that I feel comfortable with." https://t.co/ZPqsqA5f5F

— KL Chouinard (@KLChouinard) December 18, 2015
What are the implications of this move? It's too soon to tell. Plus, there probably aren't many, if any.
Horford is still slated for unrestricted free agency this summer, at which point he'll be 30 years old, still firmly in his prime as an All-Star, in line to be one of this offseason's most sought-after and, inevitably, well-compensated names.
And so long as that's the same, there's little else that particularly matters.