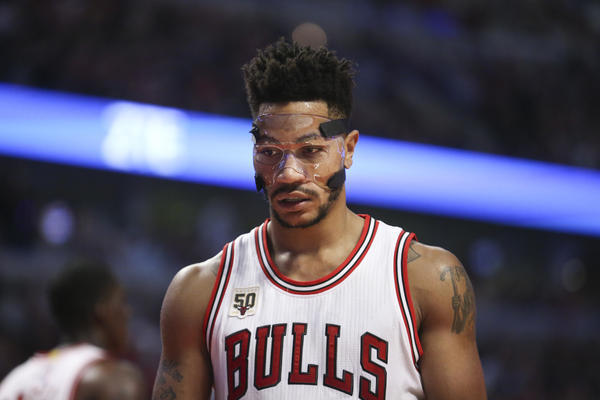 When Derrick Rose received an inadvertent elbow to the face during a preseason practice from teammate Taj Gibson, a consequence of that was double-vision. It doesn't appear as if his double vision is that frequent, since he was able to start the season on time. But, we shouldn't lose sight of the fact that it hasn't gone away and the setback may be with him for months to come.
Hoiberg said Rose's double vision could last 3 months.

— K.C. Johnson (@KCJHoop) November 15, 2015
When the injury first took place, there were no shortage of social media jabs and memes aimed at Rose because the masses thought he'd be out for a while. But give him credit for fighting through this with a mask and not sitting games because of it.