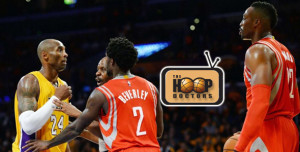 Welcome to the 2014-15 season, everyone! Only a few days in, but already have some interesting storylines. How about Kobe and Dwight's little dust-up? Not to mention LeBron's highly anticipated return to Cleveland.
Kevin Burke discusses…
Please enable Javascript to watch this video
If you have a question that you would like answered by Kevin on a THD podcast, please send an email to [email protected].