April 18, 2011 – The Hoop Doctors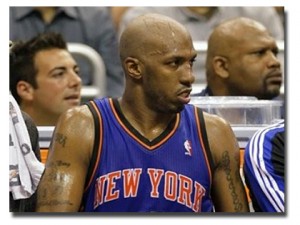 The Knicks have waited 7 long years to get back to the playoffs, where the defending Eastern Conference champion Boston Celtics were waiting for them. After suffering a tough loss in Game 1, New York isn't sure if they'll have the services Chauncey Billups for Game 2 as he strained his left knee in the closing minute of last night's game.
Chauncey Billups hurt his left leg in the final minute of the New York Knicks' 87-85 loss on Sunday night and wasn't sure if he would be able to play in Game 2 of their playoff series against the Boston Celtics.
Billups was replaced by Anthony Carter with 51 seconds left and the game tied at 82. The point guard said doctors told him he had strained his left knee or thigh muscle.
"I went to the basket and, as I took off on my leg it just kind of buckled on me," he said. "I really don't have a clue (if he'll be sidelined). I'm in a lot of pain right now, but that's to be expected."
He said he will receive treatment before Tuesday night's second game in the best-of-seven Eastern Conference first-round series.
Read more details via AP on NBA.com