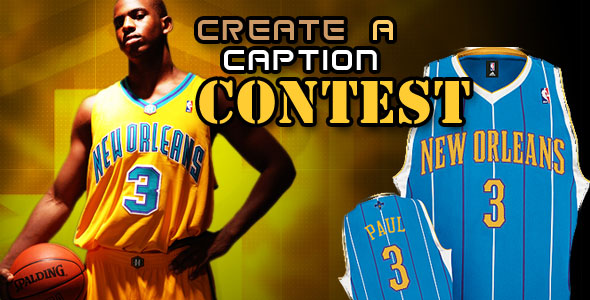 Any Chris Paul Fans in the House? Of course there are, right? CP3 is the best point guard in the game. The Hoop Doctors and Right Guard present the End of Summer 2009 Create-a-Caption Contest, where the winner receives an Authentic Autographed Chris Paul Away Jersey!
First off, The Hoop Doctors want to give a special thanks to Right Guard and Chris Paul for sponsoring the prize for this contest. Right Guard is also running a contest of their own right now where you can enter to win a trip for you and two of your friends to go play ball with Chris Paul himself. If you haven't already entered that contest, don't be foolish, get in on that one now because its only open for entry until August 30th. Check out the Right Guard Facebook Page for more details.
Back to our contest for the autographed CP3 jersey. We are gonna roll with another Create-a-Caption contest because they are tons of fun! Like all of The Hoop Doctor's contests, they are free to enter and winning is easy! Just follow these two easy steps to enter:
1. If you haven't already done so subscribe to our RSS Feed by either using the button on the top right of our website titled 'news feed' or subscribing by email using the email subscription box on the right sidebar titled "ENews & Updates". All entrants must subscribe to our feed to be eligible to win. Not sure what RSS is? Check out our RSS help page here.(Do not forget to do this simple step, as in many of our previous contests there were a number of great caption entries from people who did not complete this, and they were therefore deemed ineligible for the prize!)
2. View this picture below and let us know what you think a funny caption would be. Use your imagination!! You can either submit your idea for a caption as a comment to this post, or you can email your funny caption to ([email protected]). If submitting a comment below, be sure to enter a valid email address that we can reach you at, so we can notify the winner and coordinate prize delivery at the conclusion of the contest. Enter now, don't wait!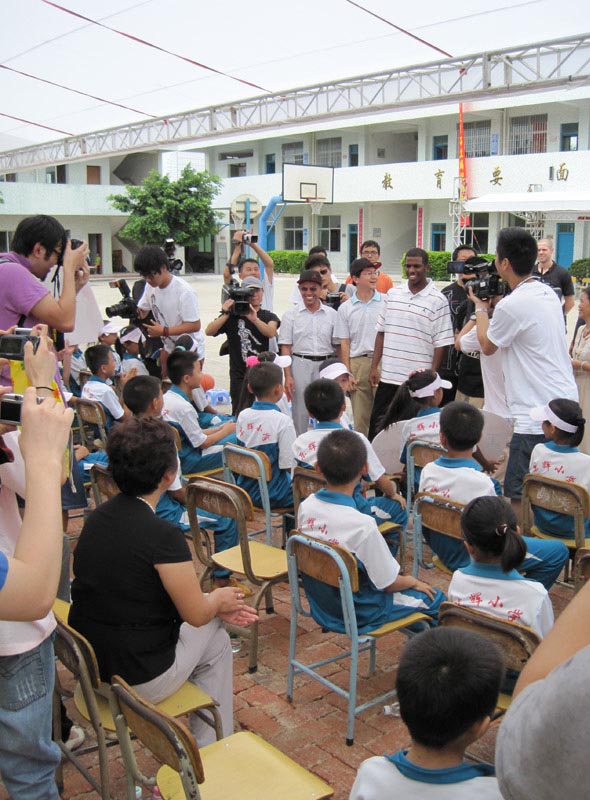 Alright folks, there is only 4 days to enter the contest. So leave your funny caption below. The contest deadline is Friday, August 28, 2009. Check The Hoop Doctors website on Monday, August 31, 2009 for our winner's announcement.
By entering the sweepstakes you agree to release Sponsor, the NBA Entities, The Hoop Doctors and their respective affiliates and agencies from any and all liabilities for injuries, damages or losses of any kind to in connection with the sweepstakes, prize or any prize-related activity