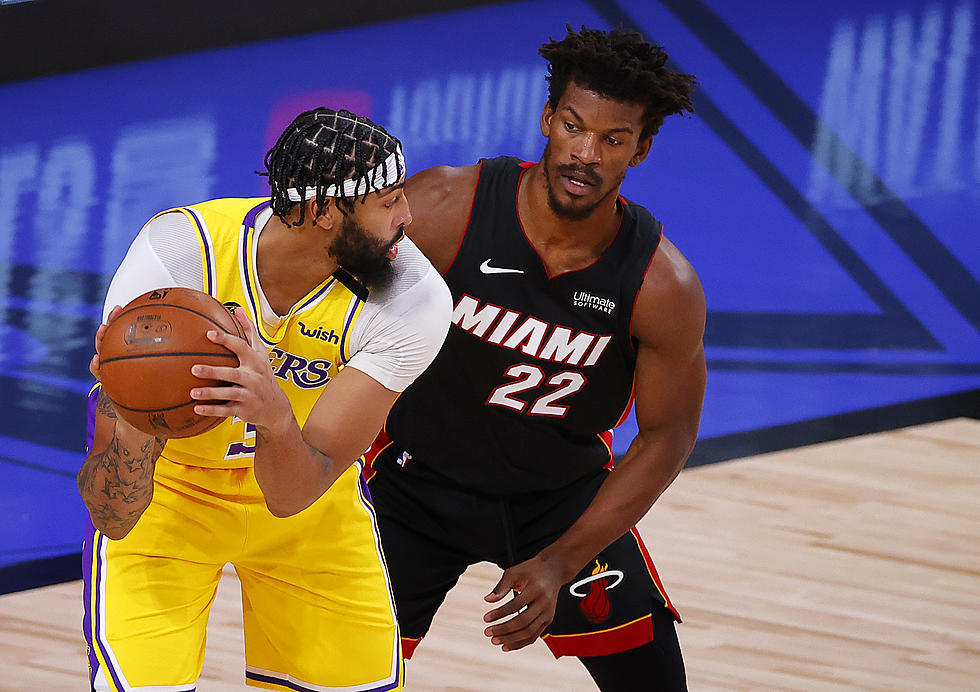 It's taken us a bit longer than expected to get to this stage, but the NBA Finals began this week. The Los Angeles Lakers have been in great form of late on their way to winning the Western Conference. They continued that dominant form when beating the Miami Heat, who won the Eastern Conference in the first of this best-of-seven series. Anthony Davis was the star performer for the Lakers, how can the Heat stop him and get back into this final?
The Lakers had won 12 of their 15 play-off games on their way to this final. Anthony Davis had been in top form, particularly in their Western Conference final against the Denver Nuggets. There were no nerves shown by Davis in the first match against the Miami Heat as he totalled 34 points in a 116-98 victory. Davis had nine rebounds and five assists and if Miami want to get back into this final, they have to do something to reduce his scoring, but how?
Miami are strong when it comes to protecting the ball. Their defensive abilities are high too with a strong level of blocking shots and steals. Their defence will have to be at its absolute best if they are to stop Davis again getting a high points total. Cutting down the number of rebounds he's scoring is one key target for this second match.
They have no reason to be scared of the Lakers. The Heat are in this final on merit but against the odds. Basketball is just one of the great games you can gamble on. If you're new to gambling online then visiting a site such as Team Gamblers will supply you with plenty of helpful information
The second match of this final takes place in the early hours of Saturday 3 October. Going 2-0 down would be disastrous for Miami. Getting back level would stun the Lakers and it could then be anyone's final. Miami may go into this game without Goran Dragic and Bam Adebayo. Losing both those players would tip the odds even further in the favour of the Lakers.
Head coach Erik Spoelstra said after the first match, "We clearly have to just be a lot better (defensively). More resolve, more commitment, more multiple efforts, more communication, all these things." It's a lot to ask for, particularly with injury doubts but the Heat haven't made it to the finals just to roll over and be beaten. An almighty effort is going to be needed but they are sure to try their best to negate the impact Davis has on the game.
Even if Miami did manage to keep Davis under control, that doesn't mean they will win the game. LeBron James is another major threat as he bids to win his fourth NBA title. A difficult time lies ahead for the Heat but if they can show the fighting spirit that got them to this final, they could yet end up NBA champions.