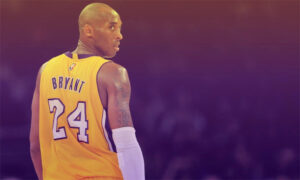 It was so shocking to hear the news today that Kobe Bryant had left us at such a young age, we all literally felt that it must be some sort of sick joke. It was almost as if he wasn't human. Kobe Bryant Forever Young is all we thought.
After everything we have seen from Kobe throughout his illustrious basketball career, you really do forget his mortality.
It is no secret that most of us here at The Hoop Doctors grew up as huge Michael Jordan fanatics. So when Kobe was just a young blood in the league, we had a hard time supporting him. He not only played like MJ, but he walked like him, had his cut throat approach to the game, his work ethic, his swagger. The works. So we felt like traitors to the GOAT if we rooted for him. But like he did everyone else, he won us over. In the end we created this tribute video to him upon his retirement. Now more than ever it rings true. Kobe Bryant Forever Young. Rest in Peace Mamba!