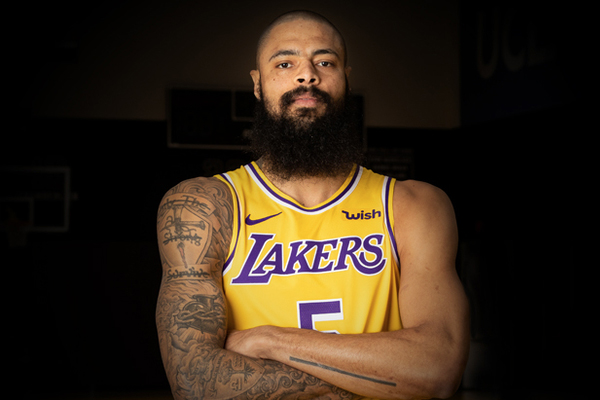 Tyson Chandler had the chance to join the Golden State Warriors following his buyout from the Phoenix Suns back in November, but chose not to. Instead he chose to go to LA.
"The Warriors, honestly, had always been on my mind just because I love the style of basketball that they play," Chandler told The Athletic's Sam Amick. "I love the players there. I love Steph (Curry), KD (Kevin Durant), I love (coach) Steve Kerr. I just love the style of play that they play with, and so I heavily considered that and I asked them if they would like me there, and they said 'Yeah.'"
Chandler's decision was mainly based on whether or not he could get consistent playing time, but with DeMarcus Cousins returning soon to join the Warriors, consistent playing time could not be guaranteed.
"They also were completely honest, and said (how) DeMarcus is coming off injury and we don't know what that playing time is going to be like once he gets back," Chandler added. "And so for me, it became (a question of), 'Where would I make the most impact?' Do I want to go there and — back-to-back champs — just a well-oiled machine, be one of the guys, maybe be that vet on the bench after DeMarcus comes back?"

"Or do I want to come to the Lakers, where they were teeter-tottering a little bit, struggling at the time, but I'd seen it coming alive, and I've always loved the draft picks and the young players that they had here, and then 'Bron coming here, and then (Rajon) Rondo, and then having those vets? I'm like, let me go ahead and hop in that dogfight."
Cousins has yet to take the floor for Golden State this season as he works his way back from a major Achilles injury.
Tyson Chandler signed with the Lakers on Nov. 6. The 18-year-veteran has appeared in 30 games with the purple and gold and he is averaging 3.9 points and 4.7 rebounds while shooting 59.2 percent from the field.