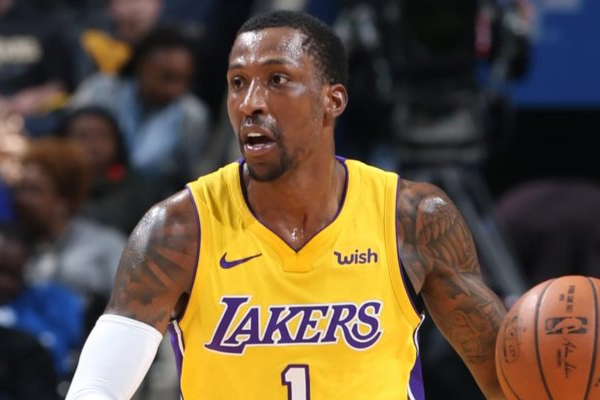 The Houston Rockets reportedly have their eyes set on acquiring a certain Los Angeles Lakers player, Kentavious Caldwell-Pope. According to Marc Stein of the New York Times, Caldwell-Pope is considered the team's "top target" on the trade block. Cavs JR Smith was also listed as a possible option for the Rockets.
Caldwell-Pope cannot be traded without signing off on the potential deal, as the Lakers retained his Bird rights after he re-signed this past summer, Marc Stein of the New York Times notes.
As reported earlier this month, Houston has expressed exploratory interest in Cleveland's J.R. Smith, who has been sent home by the Cavaliers as they try to find a new home for him via trade. But the Lakers' Kentavious Caldwell-Pope is said to be the Rockets' top target in their search for help on the wing, with Smith somewhere further down the list.

Caldwell-Pope can veto any trade as what is known as a One-Year Bird, having signed a one-year contract in July with the same team that employed him last season. All indications are that Caldwell-Pope would agree to a trade that lands him in Houston if the Rockets can indeed construct one.
The Rockets' biggest obstacle in their pursuit for Caldwell-Pope is other teams. Both the 76ers and the Pelicans are looking for wing upgrades and each possess movable assets.