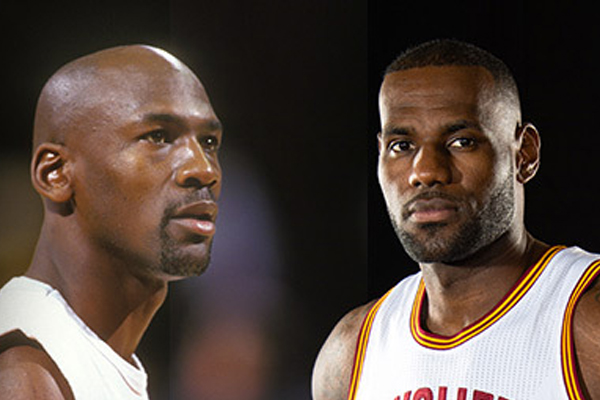 Who is the greatest basketball player of all time? Well, LeBron James has spoken out in the Jordan vs. LeBron debate.
LeBron believes defeating the 73-win Golden State Warriors in the 2016 NBA Finals after falling behind 3-1 in the series made him the greatest player of all time. He said so when he appeared on More Than an Athlete.
"I was super, super ecstatic to win one for Cleveland because of the 52-year drought," said James on ESPN's "More Than An Athlete." "Everyone saw me crying, like that was all for 52 years of everything that sports has gone on in Cleveland.

"And then after I stopped, I was like, 'Shhh. That one right there made you the greatest player of all time.'"
What @kingjames considers being the GOAT ? ?
?
New episode of More Than An Athlete out on @espn+. pic.twitter.com/7XSQ2GpOVo

— UNINTERRUPTED (@uninterrupted) December 30, 2018
In 2016 the Warriors set the NBA record for wins in a regular season and everyone believed they would go on to win back-to-back titles when it won three of the first four games against the Cavs. BUT, James and Kyrie went on one of the most memorable three-game runs in NBA history and cemented James' status in his own eyes.
In all, the four-time MVP averaged 29.7 points, 11.3 rebounds, 8.9 assists, 2.6 steals and 2.3 blocks per game in that series, earning Cleveland its first major sports championship in 52 years and himself his third Larry O'Brien Trophy and third NBA Finals MVP.
James didn't mention Jordan by name yet his comments will add kindling to the debate over which player is the greatest, but don't think James is being sacrilegious, he has always idolized Jordan and wears No. 23 because of him.
"My motivation is this ghost I'm chasing," James told Sports Illustrated after the Cavs won the title in 2016. "The ghost played in Chicago."