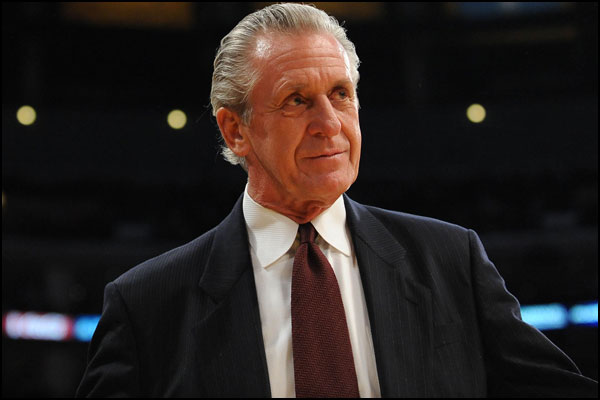 Up until now, the Miami Heat have been the only team that has reached the red zone with the Minnesota Timberwolves in Jimmy Butler trade talks. But they may be out on dealing for the All-NBA wing.
Here's what The Athletic's Shams Charania reported on Thursday:
For now, Minnesota's talks with teams around the NBA are mostly dormant, league sources told The Athletic. The Miami Heat have long been the most aggressive team pursuing Butler, having advantages with a young, promising wing in Josh Richardson, being a team not in Minnesota's conference and holding other assets to add in a package. Yet days before their own season opener Wednesday, Miami president Pat Riley informed his locker room that the team would stick with the current roster to start the season in a show of loyalty the organization has for their current players, league sources said.
Miami then confirmed this report before its win over the Washington Wizards, per the Sun-Sentinel's Ira Winderman:
Heat confirm that Pat Riley addressed his players about Jimmy Butler trade rumors and told them, "I'm pulling the plug." But he did not tell them anything about standing by his young players. Rather, made them aware of process.

— Ira Winderman (@IraHeatBeat) October 18, 2018
This is a nice move by Riley. It puts players at ease leading into the onset of the schedule. Josh Richardson specifically may find solace in this stance. His name has been the one most bandied about as potential compensation.
Which isn't to say the Heat are actually out on Butler. Everyone kind of is, in a way, because the Timberwolves don't seem ready to move him. Miami, like everyone else, can revisit talks later in the season. This seems to be Riley putting a price on the importance of an even-keeled locker room.
Then again, he could also be serious. The Heat just extended Justise Winslow. That might signal a certain commitment to this core. We can't be too sure. When it comes to matters of Jimmy Butler these days, we can never be too sure about anything.