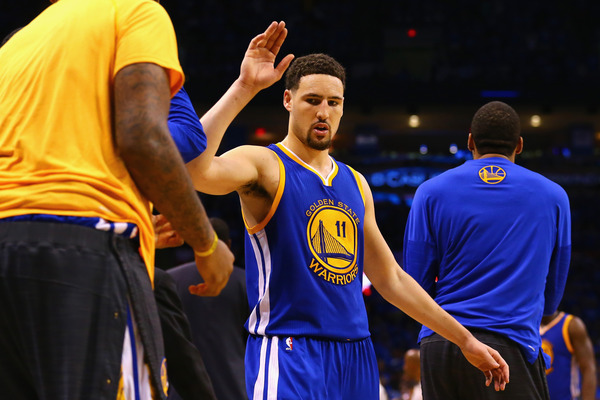 Klay Thompson isn't worried about championship fatigue derailing the Golden State Warriors' quest for a three-peat—mostly because this time, they're trying to do it as a parting gift to the city of Oakland.
From ESPN.com's Nick Friedell:
"We want to do it for the fans of Oakland," Thompson said after Sunday's practice. "Been so loyal to us for 40-plus years, whatever it's been since they've been in Oracle. So that definitely helps with this season. It's leaving a big legacy behind in Oakland because people might not get to see us as much in San Francisco. And just enjoying this every night.

"We have such a special group. We play in front of such amazing fans. And every game is so much fun because it's such an amazing atmosphere. It's not like we're playing in front of six or seven thousand people a night. It's sold out. It doesn't matter who we play, preseason, Finals. It's easy to come to work when you've got a fan base like we have."
Sentiment isn't a metric in the NBA, but this logic tracks. The Warriors will be moving into the ritzy new Chase Center in Oakland after this season, which brings to end almost a five-decade run of playing at Oracle Arena. That makes this year at least a tad more special important than their previous title defenses. It's something of a swan song for the city of Oakland.
Heck, it could be something of a swan song for this nucleus. Plenty of people think that Kevin Durant will leave in free agency. Thompson is a free agent himself. The Warriors, of course, could remain together, but it'll be in a different arena, located in an area that won't be as readily accessible to their Oakland fans. That feeling alone could give them a heightened sense of urgency.
It sure seems to be doing that for Thompson.