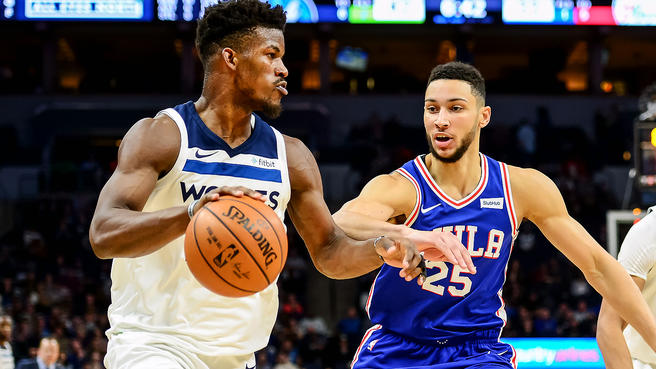 All signs point to the Timberwolves having their backs against the wall when it comes to trading Jimmy Butler.
Things went south fast and Butler reportedly will not report to camp. The NBA rumor mill has been churning for over a week with possible destinations, but apparently the Wolves either aren't serious about dealing Butler or are out of touch with reality with his value in their current situation.
This is from The Ringer:
"The impression I get is around maybe 15-20 teams have actually made an offer. Some of those offers aren't anything worthwhile.

…

One of the things that I've heard from a handful of sources is that, with the Sixers for example, with the initial offer that they made … the counter-offer was like, 'We need Ben Simmons in a deal.' It's counter offers like that that make you wonder, 'Is this actually for real?'"
The idea that the 76ers would part with their 22-year-old once in a generation player for a star wing player entering his 30s with a ton of wear and tear is ridiculous.
It really does make you think? Are the Wolves gong to really trade Butler at all? They should be plenty happy to get Markelle Fultz as the center piece of a deal.
I still feel like Minnesota will trade Butler in the coming weeks, but they are in for a harsh reality of what they can acquire in return if they feel like a player like Simmons would actually be in play.