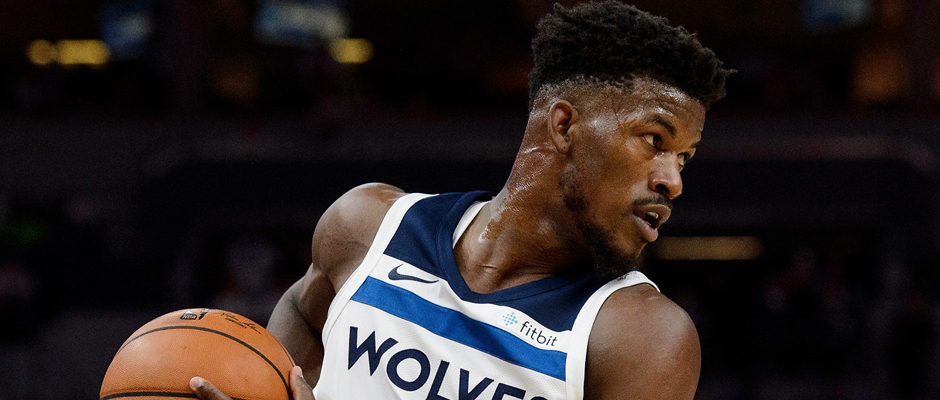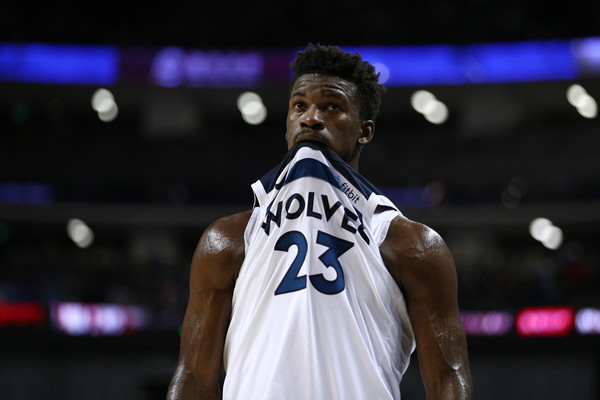 Get ready to slog through a few more Jimmy Butler rumors—and then some more after that. It sounds like his divorce from the Minnesota Timberwolves may not be completed post-haste.
Though owner Glen Taylor is thought to want a quick resolution, sources told ESPN.com's Adrian Wojnarowski and Zach Lowe that coach-president Tom Thibodeau is asking for the moon in trade negotiations:
ESPN Reporting w/ Zach Lowe: Minnesota's asking price for Jimmy Butler remains too steep for teams. Minny seeks quality vets/top prospects/future assets/cap relief. Too high a price for interested teams, including Miami. Sources are skeptical of Thibodeau's desire to make deal.
This seems more like a natural progression of events than a real snag. Thibs was first opposed to acknowledging Butler's trade request. And then he was opposed to granting it once he did. Taylor has since stepped in, which, it seems, forced him to entertain calls. Requesting a king's ransom in return is the logical next step given how much doesn't want to move Butler.
Make no mistake, though, the Timberwolves will move him. It would be franchise malpractice not to. They're not getting everything they seek, and they most definitely shouldn't target a package built around aging and pricey assets. But if they don't trade Butler now, they're going to lose him for nothing.
Even if the Timberwolves enter the season with him on the roster, the smart money would be on Taylor applying the pressure necessary to get rid of him. Thibs can only hold out for so long. And really, despite this latest development, it'd be genuinely surprising if a deal isn't done before opening night.