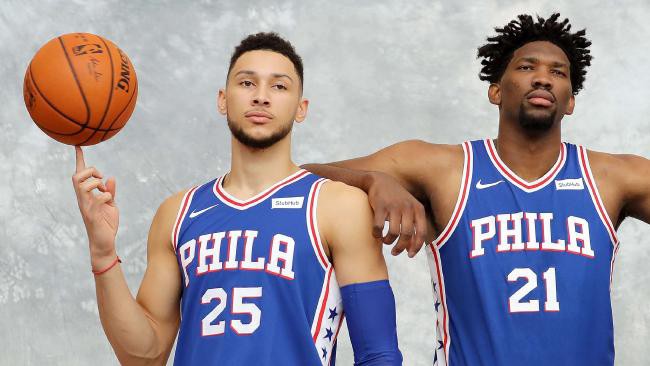 There were a few big suitors for Kawhi Leonard this off-season besides the Toronto Raptors, who ultimately ended up acquiring him in a swap for DeMar DeRozan, one of them was the Philadelphia 76ers.
Once the dream of LeBron James was a thing of the past, some thought the 76ers would be able to snag Leonard with a trade featuring Markelle Fultz, Robert Covington or Dario Saric and the No. 10 pick of the 2018 NBA Draft.
While we're not sure if that package was ever offered, it apparently wouldn't have been enough for the Spurs to pull the trigger…
Here is what ESPN's Zach Lowe said during The Lowe Post on Thursday:
"There is no evidence that the Spurs wanted Fultz. I've been told the Spurs never asked for Fultz, and actively didn't want Fultz, and in fact wanted one of the two big guys."
To think that the 76ers would have considered trading either Embiid or Simmons for an older star coming off of a serious injury that is only under contract for one year is absurd.
The Spurs not having interest in Fultz essentially killed any sort of deal between the Spurs and 76ers and they got pretty good value in return in DeMar DeRozan.
One thing is for sure, the era of Spurs basketball as we have known for the past 20+ years is officially over, as there is really nothing left from the core of it at this point besides Gregg Popovich.