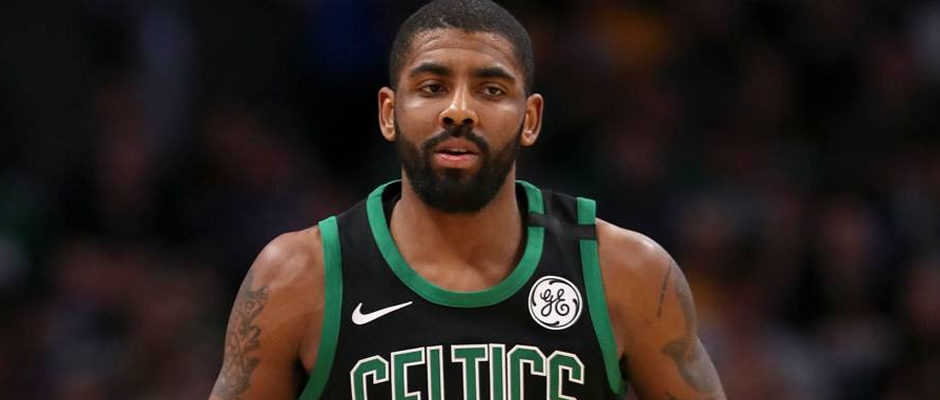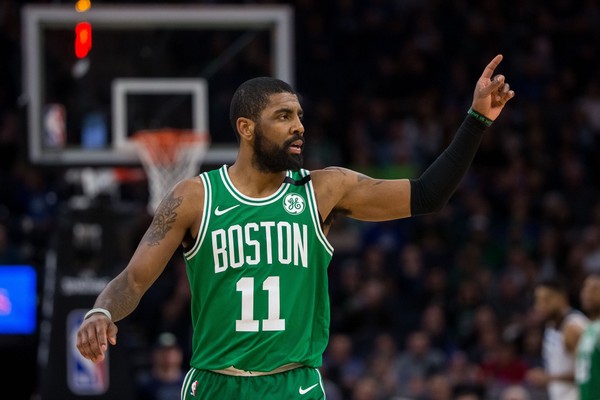 Avert your eyes, New York Knicks fans. You aren't going to want to read this.
Kyrie Irving seems pretty happy with the Boston Celtics.
Mind-melting, right? Plenty of people have billed him as a legitimate flight risk in free agency next summer (player option). And to this point, Irving's lack of definitive comments on his affinity for Boston added fuel to the fire. But he made it clear in an interview with ESPN's Rachel Nichols that he's happy to be a member of the Celtics:
You know all the talk about Kyrie Irving as one of the elite free agents available next summer? Not so fast. Here's what he told me: "Even if I ever try to think about that thought of going elsewhere, it would be like 'what are you thinking? We're pretty f-ing good here." pic.twitter.com/QEM4XMDvWM

— Rachel Nichols (@Rachel__Nichols) September 26, 2018
This falls short of an ironclad commitment, as does a desire to have his jersey retired by the franchise. Plus, Irving isn't about to say anything negative on the record. Front-facing loyalty, however convincing, doesn't mean what many want it to. Just consider what Irving once said about the Cleveland Cavaliers:
Kyrie promising to never leave Boston? Shocking stuff. pic.twitter.com/9ZM84vjLRM

— Thomas Duffy (@TJDhoops) September 26, 2018
Things change. They did in Cleveland. They could change in Boston, too.
Granted, it feels unlikely that Irving would leave if he has any interest in contending for titles over the next five years and beyond. The Celtics are set up to make noise now and as Jaylen Brown and Jayson Tatum steer into what figure to be superstarish primes. If Boston remains a powerhouse, and if team president Danny Ainge is slinging a full five-year max next summer, why in the heckity heck would Irving leave?
He wouldn't. Probably. We think. Again: A lot can happen between now and next summer. The Celtics could even find themselves lukewarm on the prospect of paying Kyrie depending on how well he recovers from his latest knee surgery.
For now, though, Boston should be treated as the favorite to keep him—not an obligatory favorite or slim-margin favorite, but as the heaviest of favorites.