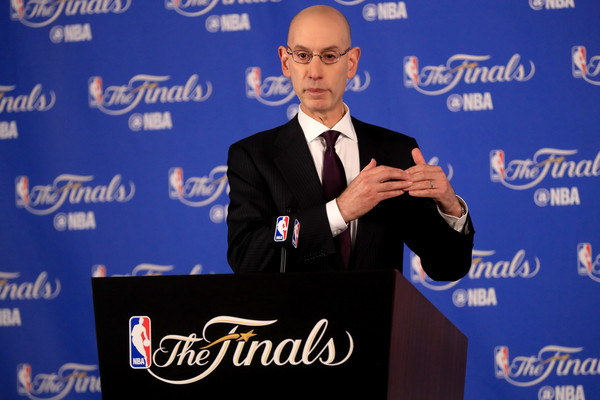 The NBA continues to be at the forefront of new media options and allowing fans more ways to consume their content.
Their newest viewing option for fans is actually pretty genius if you ask me.
They will now allow fans to purchase the out of your market viewing of the 4th quarter of any NBA game this regular season for $1.99.
Per Darren Rovell of ESPN:
"Fans will be able to purchase the remainder of any out-of-market game on League Pass once the buzzer sounds to end the third quarter. The price initially will be $1.99 whether the fan buys it at the start of the quarter or to watch the last 30 seconds.

"It's a big moment, but it's also a small first step," NBA commissioner Adam Silver told ESPN on Thursday. "There are limitations in the technology right now, but we're working as quickly as possible so that, at some point in the near future, fans can choose to buy any part of any game."
The league's long-term plan is to get even more customized with their partial game purchase options including parts of any quarter and shorter intervals of games.
We are in world where people are cutting cable and wanting customized programming options like never before and this vibes with that perfectly.
I personally would like a league pass package option similar to multiple ticket package game offers, for instance the ability to choose select not nationally televised games throughout the season or an allowance of these kind of games in a week or a month.
I think we are headed that way.