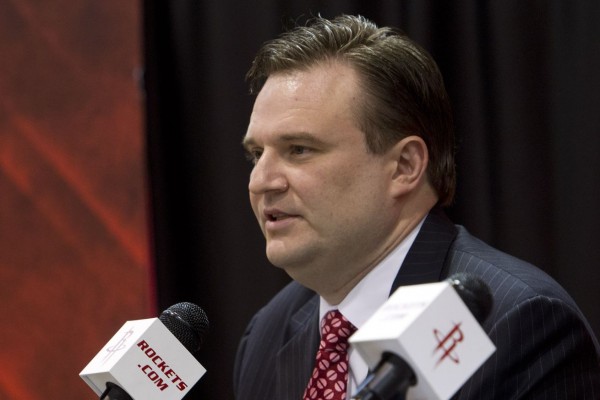 Count Houston Rockets general manager Daryl Morey among those who are intrigued by the Golden State Warriors' addition of DeMarcus Cousins—not entirely sold, to be sure, but definitely interested in what it may or may not mean.
Here's an excerpt from his appearance on The Dan Patrick Show (h/t ProBasketballTalk's Dan Feldman):
I was really curious. Bob is really good at his job, and he likes to take smart gambles like I do. So, I understood the move. But it's gonna be interesting. Coach Kerr is one of the best, too. So, it's a little scary. They'll probably figure out how to make it work, but it's a little bit hard on paper to figure out how to make it work. But we do that well and so do they, obviously. They're gonna be a tough out again, obviously. They're arguably the best team in NBA history. They're on their path to maybe be able to make that argument.
If you're a betting person, invest in the Warriors making it work with Cousins. This isn't to say he will be his old All-NBA self. Players are almost never the same following Achilles tears, and Cousins is in uncharted territory as a nimble-footed big man who's invited questions about his conditioning in the past.
As Morey noted, though, the Warriors are the Warriors. They tend to figure things out when you give them talent. And there's no way Cousins joined them thinking he would be a focal point. He's there to help them bridge rest periods for their incumbent superstars after the turn of the calendar, when he's presumably ready to rock, and to perhaps help them win a few low-post battles in the playoffs.
Basically, for the Warriors, Cousins is a luxury, not a necessity. And that's a scary reality, even if you're not quite sold on the fit.