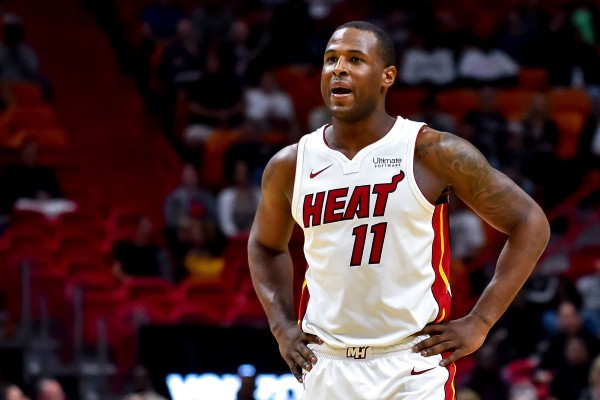 The Miami Heat are ready to clean house. Or rather, they're ready to purge their books of their most undesirable contracts, which belong to Hassan Whiteside, Tyler Johnson and Dion Waiters.
Here's the Miami Herald's Barry Jackson:
ESPN's Zach Lowe said this week on his podcast that Houston has explored trading perimeter-shooting power forward Ryan Anderson, with the possibility of attaching a first-round pick as a carrot and that "I've heard [the Rockets] have talked to the Heat. The Heat are kicking a lot of tires. I can't figure out what they're trying to do, but I could see like Tyler Johnson, same package, same idea: two years of salary left at about the same number."

But I'm not sure why the Heat would do that, considering Johnson is making $19.2 million each of the next two years compared with $20.4 million and $21.3 million for Anderson. And Miami, already set at power forward, certainly isn't eager to add to its luxury tax bill.

We've been told by two NBA general managers that the Heat has made Tyler Johnson, Hassan Whiteside and Dion Waiters available in trade talks this summer.
Good luck to team president Pat Riley. He's going to need it.
Whiteside has two years and $52.5 million left on his deal (player option for 2019-20). Tyler Johnson has two years and $38.5 million (player option for 2019-20). Waiters is owed $36.3 million over the next three years. The Heat are not moving any of those pacts without including sweeteners or taking back less desirable salary in return.
Johnson, as Jackson notes, may be their best bet. He's demonstratively overpaid, but teams may be willing to take a shot on someone who can create off the dribble. If the Heat are strictly looking to save money, they could pitch a Johnson-for Evan Turner trade or maybe even a Johnson-for-Timofey Mozgov deal. Those are the types of structures they're looking at for all three players. They cannot expect to use any one of Waiters, Johnson or Whiteside to anchor a blockbuster.