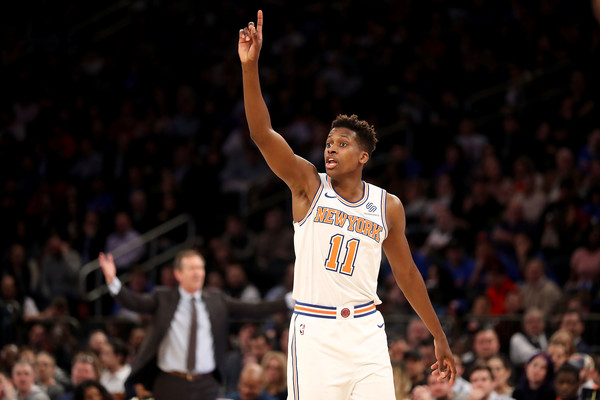 New York Knicks head coach David Fizdale has not committed to starting any one of his team's point guards just yet. He prefers to see Frank Ntilikina, Trey Burke and Emmanuel Mudiay battle it out amongst themselves.
From ESPN.com's Ian Begley:
David Fizdale in an interview on NBATV on PGs Frank Ntilikina, Emmanuel Mudiay and Trey Burke: "I'm going to let them fight it out for who starts but I see all of them serving a purpose for the way I like to play."

— Ian Begley (@IanBegley) July 9, 2018
This mostly makes sense. Fizdale shouldn't be assuming control of a team with any sweeping presumptions. All three point guards are still question markets, albeit to varying degrees. This intimates he's tackling the process with an open mind, which should, in turn, incite constructive competition.
At the same time, Fizdale and the Knicks organization at large have to understand how important Ntilikina's development specifically is to the franchise. He's their top-eight prospect from just a year ago. Whereas Mudiay (restricted) and Burke will be playing for their next contracts, in 2019 free agency, Ntilikina is under team control through the 2020-21. Developing him has inherently more sway over the Knicks' long-term future.
That's not meant to imply Fizdale should start him or brazenly favor him if he isn't ready. But there's something unnecessarily transient in prioritizing Mudiay and Burke over him looking at their contract situations. So regardless of whether Ntilikina starts, he should be treated as the more pivotal piece to the Knicks' future—because, well, that's exactly what he is.