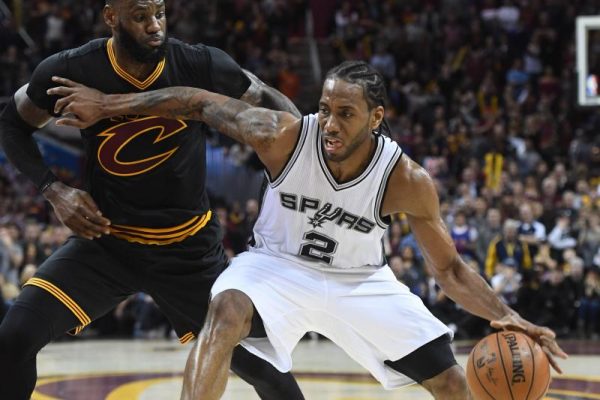 So, um, about Kawhi Leonard wanting to play with LeBron James on the Los Angeles Lakers…That's apparently not a real desire of his.
Yahoo Sports' Shams Charania said as much during an appearance on Fox Sports' The Herd with Colin Cowherd, calling the two-time Defensive Player of the Year's interest in syncing up with the Lakers "overstated." Here's a fuller snapshot of Charania's thoughts, via Sporting News' Travis Durkee:
"Around Kawhi, it's been made abundantly clear there's not an interest to go join a superteam. I don't think he's jumping for joy that LeBron James is in L.A. with the Lakers. If anything, that's going to make him look, maybe more, toward the Clippers because this is a guy that won Finals MVP against LeBron James. You think he's amped up and wants to join LeBron now? I think that's been overstated."
This makes some semblance of sense. At the same time, if Leonard is avoiding the Lakers, it won't be to the Clippers' gain—not according ESPN.com's Adrian Wojnarowski. As he said to ESPN's Bobby Marks on The Woj Pod:
"I think initially the idea of L.A. was fine to him. He preferred the Lakers but was open to the Clippers. But now that LeBron is in L.A., I think the idea of going head-to-head with LeBron—to have you with the Clippers, him with the Lakers, and to maybe feel dwarfed by that is…I'm told that's become far less appealing to him."
Okay, so that would mean both Los Angeles teams are out. The Boston Celtics also aren't of "much interest" to Leonard, Charania. And we know he's disenchanted by the San Antonio Spurs.
So, by my count, that leaves the New York Knicks, the Philadelphia 76ers or retirement as Leonard's preferred options. The rest of this summer is going to be fun.