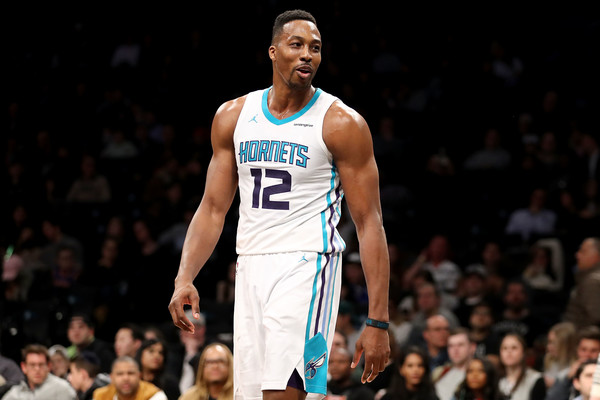 If not for John Wall, Dwight Howard would probably be a member of the Golden State Warriors.
Speaking with reporters, the newest member of the Washington Wizards detailed that he was leaning toward joining the reigning champs when the All-Star point guard reached out to him on, of all places, Instagram. From NBC Sports Washington's Chase Hughes:
"Shoutout to John for reaching out to me and asking me about joining this team," Howard said.

Howard, in fact, hadn't really thought about the Wizards much at all when he began contemplating his next step as he proccessed a trade by the Hornets and a looming buyout by the Nets. It was while he was considering his options that he received a message on Instagram from Wall.

"No lie, when I saw the message on Instagram, I really got so happy. I was like 'John just DM'd me, oh man this is crazy!' After that, I really just started to put on my thinking cap," Howard said. "I just thought about all the possibilities. I was like 'man, this could be the best spot for me.'"
This might be one of the least surprising free-agent recruitments in NBA history. Wall entered the offseason lamenting the Wizards' absence of athletic rim-runners. Howard is well past his explosive peak, but he seems to fit the type of vertical-pop bill Wall was looking for in a pick-and-roll partner.
The question, as it always is with Howard: Is Washington the right fit for him, or will his tenure there end like it has elsewhere, with missed expectations and a role transition unfulfilled?