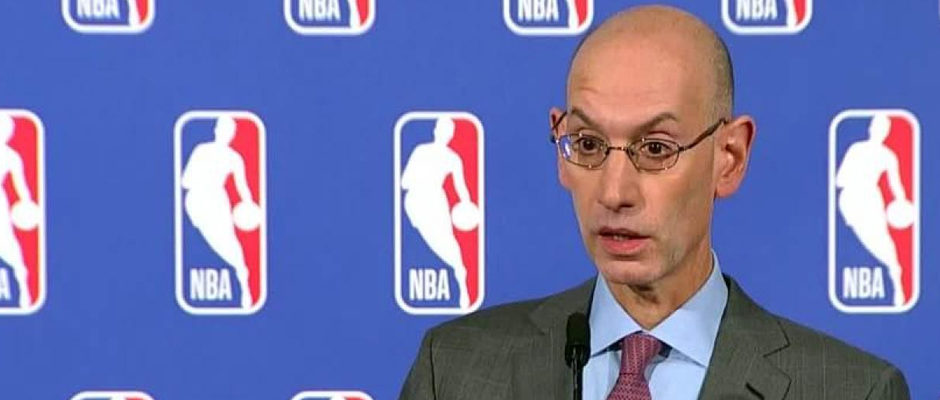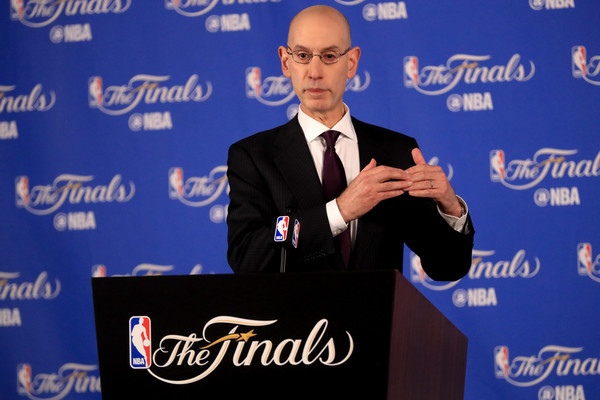 Give NBA commissioner Adam Silver truth serum, and he'll probably cop to wishing the Golden State Warriors never signed Kevin Durant. As far as them ruining the league, though? You'll never get him to admit that.
Silver was asked about the potentially adverse impact the Warriors' dominance is having on the NBA while speaking with reporters in Las Vegas. He does not seem to fear the effect they're having on competitive balance—or rather, competitive imbalance, per ESPN.com's Ohm Youngmisuk:
"I am not here to say we have a problem," Silver said following the annual board of governors meeting in Las Vegas. "I love where the league is right now. But I think we can create a better system. We have learned from each successive deals, we try new things, we make predictions about how caps and exceptions will work, we have economists who come in and the union does as well, but it is not a perfect science in trying to predict the behavior of our teams and things change in the marketplace as well. I don't think it is necessarily per se bad that the Warriors are so dominant.

"As I have said before, we are not trying to create some sort of forced parity. What we are really focused on is parity of opportunity … there are changes we can make to the system and I think we will create a more competitive balance and a more equality of opportunity. And the discussion in the room, people weren't coming in necessarily complaining, but I think as good business people do, they are looking out to the future and saying how can we improve things."
This is some solid diplomacy from Silver. And he's not wrong.
The Warriors, as currently constructed, are an anomaly. So many things had to break right for them to get where they are today, including an unprecedented cap spike, obnoxiously below-market extension for Stephen Curry and a career-altering injury to DeMarcus Cousins, among other things. They may be the standard for winning now, but they're also an exception. Their model cannot be replicated, and so, the NBA isn't in danger of hosting a treadmill of competitive imbalance.
Which isn't to say the league's power structure isn't flawed. It is. The Western Conference has run the tables over the Eastern Conference for decades. That's not on the Warriors. It's also not unsolvable.
If the NBA can ever get past the extra travel involved, getting rid of conferences altogether and having the 16 best teams make the playoffs would spice things up. And while this may not happen anytime soon, it's going to happen. It's inevitable. The Warriors, in fact, might be the last bit of impetus the league needs to push that format forward—in which case, maybe we should thank them rather than decry them.