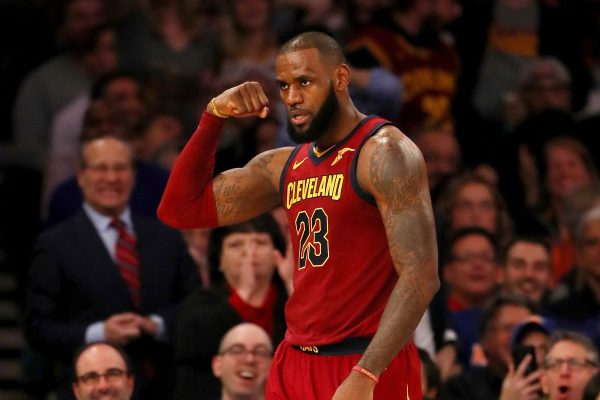 It might be time to ditch the LeBron James-to-Houston pipe-dream scenarios.
Speaking on The Athletic's TK Show, ESPN.com's Chris Haynes said that he's been hearing the Rockets are not a realistic destination for the four-time MVP (via NBC Sports' Dan Feldman):
Houston has been linked a lot. I've been told that that's not a realistic option.
If we're talking about the Rockets flat-out getting the cap space to sign LeBron, this holds all the weight in the world. Carrying cap holds for Chris Paul and Clint Capela while paying James Harden $30.4 million leaves them with less than the King's max to begin with. Bake in the rest of the roster, including other cap holds, and clearing the decks wouldn't even help the Rockets. They'd need Paul and James to accept monster pay cuts.
Sign-and-trade or opt-in-and-trade scenarios have always been the Rockets' best bet at landing James. They have the salary-matching tools and future first-round picks to make the logistics work.
That being said, even those hypotheticals aren't especially realistic. The final two years and $41.7 million left on Ryan Anderson's deal have to be moved as part of any James transaction. The Cleveland Cavaliers aren't likely to jump on that after spending so much time in the tax with James. And in the event the Rockets suss out a third party, it will likely take all of their best sweeteners to lop off Anderson's salary, in which case there wouldn't be much else left for the Cavaliers outside a distant future first-rounder.
So, yes, there are a ton of hurdles involved here. James joining Houston remains unlikely. But if he wants to play with Paul and Harden, rest assured, he'll find a way to make it happen.