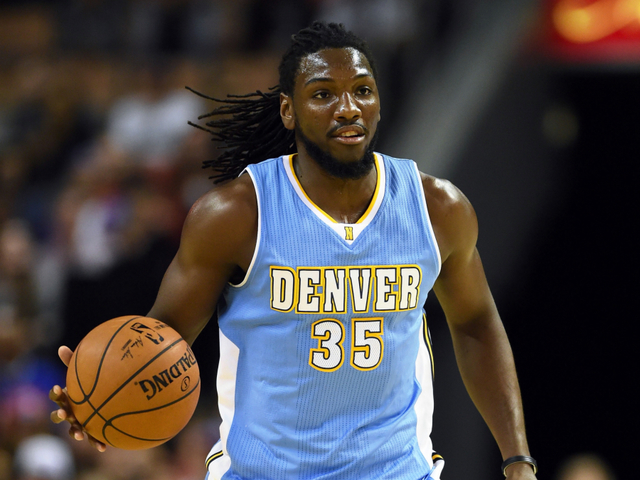 The Nuggets have virtually no cap space or ability to improve their roster this season with their current $106 million payroll already being over the salary cap of about $102 million.
That means the Nuggets want to shed some salary, and there is one guy on their roster who has seemingly been on the trade block for years: Kenneth Faried.
The Nuggets are reportedly trying to utilize some of their assets, including the No. 14 pick, in order to get out from under Faried's contract:
From Michael Cunningham of the Atlanta Journal Constitution:
"The Hawks would seek draft picks, young players or both as part of a deal with the Nuggets or any other team that wants to reduce payroll. The Nuggets own the No. 14 overall pick in next week's draft, and their expendable young players include recent draft picks Malik Beasley and Tyler Lydon.

The Nuggets are looking to reduce their salary commitments for next season. Faried is owed $13.8 million in 2018-19, the final year of his deal, and he fell out of Denver's rotation this season with a career-low 461 minutes played."
Faried has one year and $13.7 million left on his contract. If they are willing to deal the No. 14 pick they will absolutely find a taker for Faried's expiring contract.
Is it worth it though? They can find other ways to avoid any luxury tax and not give up their opportunity to draft another young rotational piece for the future.
It feels likely someone other the Nuggets will be drafting at No. 14 on draft night.