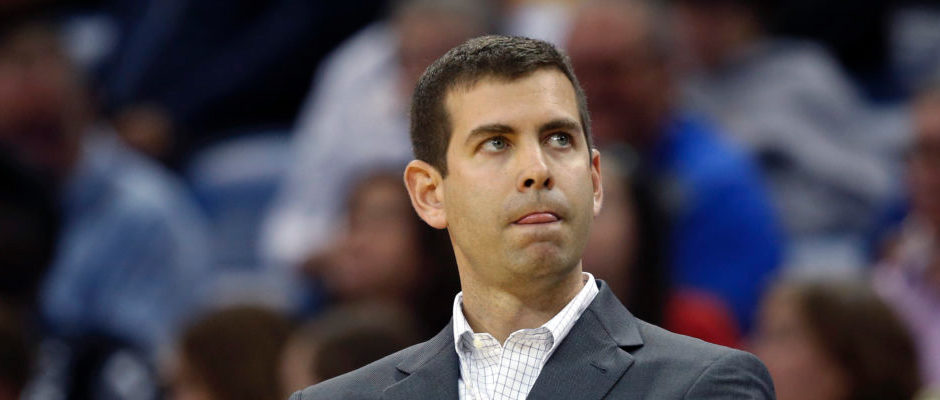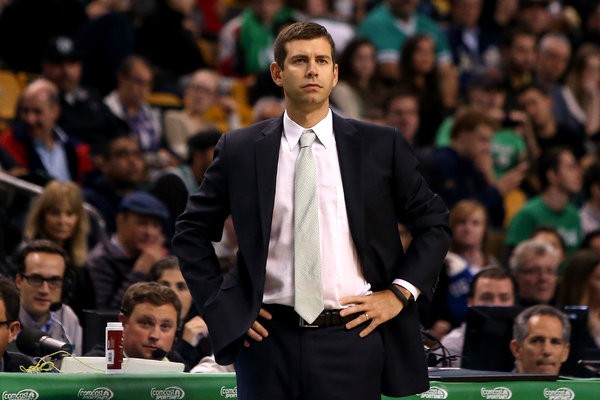 Brad Stevens does not want to be held responsible for the Boston Celtics' postseason success. He'd much rather you focus on the players rather than his work on the sidelines.
This is not speculation of character. This is a summation of his own words. As he told reporters the day after jumping out to a 1-0 series lead over the Cleveland Cavaliers in the Eastern Conference Finals, per ESPN.com's Chris Forsberg:
Asked about the praise he's received for Boston's success, Stevens said he'd prefer it all go to his players.

"It's silly," said Stevens. "The praise is uncomfortable, and it's just something that these guys should be getting it all. We all have a role to play, and we all need to play that role as well as we can."

Playfully informed that media members could pounce if Stevens made a mistake, Boston's fifth-year coach responded, "Go for it. That would be great."
These sentiments are nothing out of the ordinary for Stevens. He doesn't have a look-at-me personality. He probably wouldn't even take credit for his role in recruiting Gordon Hayward, who he coached while at Butler.
Granted, Steven is right on many levels. He can only do so much from the sidelines. The players deserve a lion's share of the credit. Jaylen Brown, Jayson Tatum, Terry Rozier, Marcus Morris, Marcus Smart, Al Horford, et al. have all stepped up and taken turns pitching in offensively while always working their collective asses off on the defensive end.
Still, there's no denying Stevens has a knack for extracting the most value out of his players. He has a great feel for matchups and his rotations—look no further than Semi Ojeleye on-again, off-again place in the rotation—and it never seems like any seldom-played Celtics aren't ready when they're actually called upon.
Stevens can downplay his role in Boston's success all he wants, but we know better. He's a big part of why they are where they are despite all the injuries and setbacks and roster turnover they've incurred.