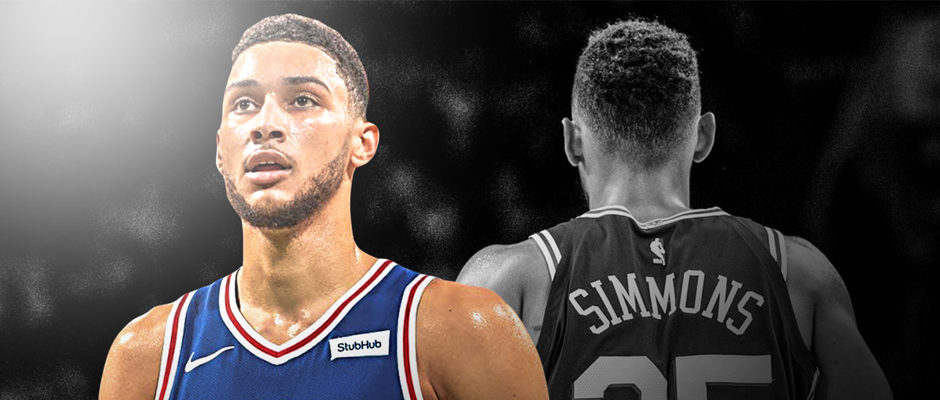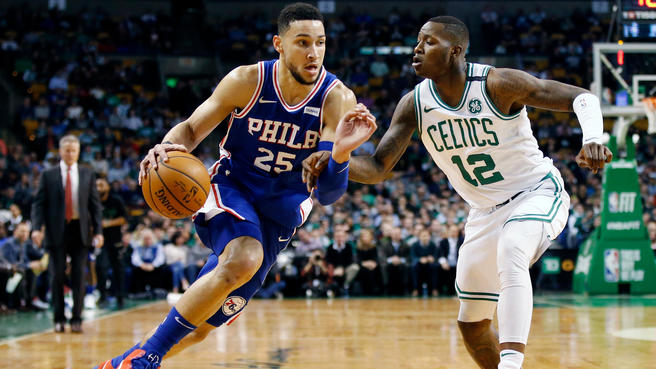 Ben Simmons has already flashed the ability and potential to be a generational player in the NBA, maybe the next decade's closest thing to Magic Johnson with the rare vision, ball handling, quickness and passing ability for a player of his size.
There is one major knock on his game at this point though after his first season: his jump shot.
Simmons took only 11 three-pointers this season, something even 7'1″ centers don't do these days as the league has changed, and his inability or unwillingness to shoot anywhere but the paint was used to the 76ers disadvantage by the basketball sultan that is Brad Stevens in the 76ers eastern conference semifinals loss.
One of the greatest players in NBA and a guy known for being able to light it up like few others, Kobe Bryant, offered his advice to Simmons on this matter, suggesting that Simmons completely tear down and rebuild his jump shot.
Simmons disagrees…
Ben Simmons, on whether he's thinking of changing his shot. "Minor things. But changing the whole shot, no."

— Derek Bodner (@DerekBodnerNBA) May 10, 2018
Simmons shot is pretty bad at this point and I am not sure if minor tweaks are going to do it.
I think he should not only tear down and rebuild his jump shot, but he should do it with the other hand.
Simmons apparently writes, throws and does everything else a person typically does with their dominant hand with his right hand, why shouldn't he be shooting with it? I am sure his parents encouraged him to be a left-handed player to give him an advantage but his current jump shot does not look natural as his left elbow is almost completely horizontal when he shoots, not exactly the angle you want.
If Simmons can develop at least an average jump shot from mid-range and long-range, he will make himself and his team virtually unguardable with ability to get in the paint and his laser vision.
If he doesn't, smart coaches around the league with exploit his weakness in the playoffs and he may not have the longevity in his career that he should once he starts to lose some of his quickness and explosiveness.