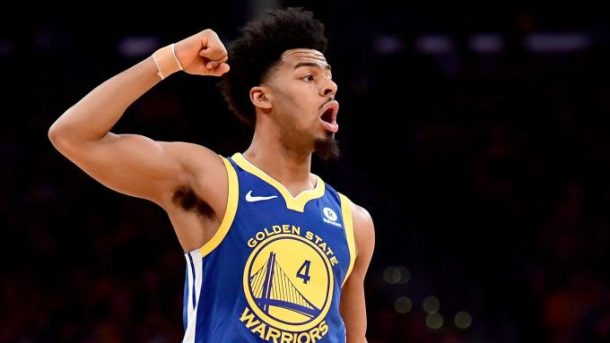 Quinn Cook has worked his way from undrafted player out of Duke to currently playing an important role for the reigning NBA champions.
He has been serving as their starting point guard in Steph Curry's absence.
He has averaged 15.6 points, 5.6 assists and 3.8 rebounds per game in April on 53% shooting from the field and from three-point range and the Warriors have rewarded him for his play.
From Shams Charania of Yahoo Sports and The Vertical:
"The Golden State Warriors and guard Quinn Cook have agreed on a multiyear deal, which Cook is expected to sign by Tuesday, league sources told Yahoo Sports…. The Warriors plan to wait until their final regular-season game to sign Cook to a two-year deal, league sources said."
According to reports the final year of that deal will not be fully guaranteed, but the fact that Cook has earned a spot on this team is a testament to his work ethic.
Depending on Curry's recovery, Cook may be tasked with starting at point guard for the Warriors in round one of the NBA Playoffs, a match-up that would currently mean having to defend reigning MVP Russell Westbrook and a highly motivated Oklahoma City Thunder team.
If he can hold his own in that scenario he will potentially become a hot commodity on the trade market this summer.