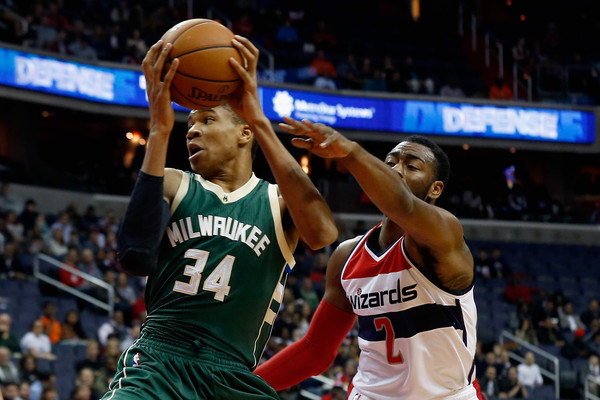 So, Milwaukee Bucks fans: Do you want the good news or the bad news first?
Actually, never mind. Let's start with the good: Interim head coach Joe Prunty doesn't anticipate Giannis Antetokounmpo missing a significant amount of time with his current ankle injury.
Yay!
But now for the awkward, if kind of bad news: Prunty doesn't know when Antetokounmpo will be back in the rotation, either.
From ESPN.com's Nick Friedell:
Giannis Antetokounmpo had an MRI on the ankle, according to Bucks interim head coach Joe Prunty. Prunty doesn't sound concerned that Antetokounmpo will miss a lot of time, but his return date remains unclear at this point.
Fortunately for the Bucks, they can, in theory, afford to push on without Antetokounmpo. This shouldn't be interpreted to mean they'll be good. They won't be. Their net rating plummets by roughly 13.5 points per 100 possessions when he's not on the court. He's the primary asset standing between them and utter irrelevance.
Still, while the Bucks have fallen to eighth in the Eastern Conference, they have a five-game hold over the plunging Detroit Pistons. It'd be nice to grind out a more favorable playoff seed, but they're not about to fear a first-round matchup with the first-place Toronto Raptors. It's more important they get Antetokounmpo right in time for whatever said first-round matchup actually winds up being.
Besides which, there is a silver lining to Antetokounmpo missing some time: The longer he doesn't play, the less likely the Bucks are to climb past seventh place in the East. And that ensures they won't have to face the Cleveland Cavaliers right out of the postseason's gate.