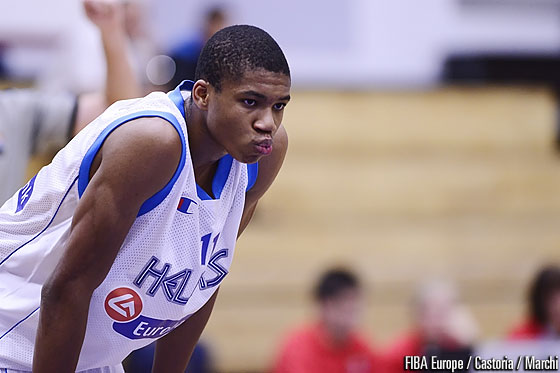 Giannis Antetokounmpo's rise from unknown prospect in Greece to NBA superstar has been one of the more interesting in the NBA in some time and his otherworldly combination of size, speed and length combined with his endearing personality make him a great face for the future of the NBA.
He is currently in the first year of a four-year, $100 million contract with the Bucks and is an MVP candidate and one of the greatest basketball players in the world, but it wasn't always that way as his family struggled through poverty at times in his youth and he and his brothers had to do what they could to get by, including sharing shoes for a game and working as a street vendors selling everything from sunglasses to electronics.
The Greek Freak opened up about his journey to the NBA in a 60 Minutes interview:
Pretty incredible story for an even more incredible talent.
Giannis's parents immigrated from Nigeria to Athens and Giannis was born in Athens in 1994.
With the humble beginnings that the Greek Freak had you can see why he continues to be such a level-headed, hard working and relatively ego-less player despite all of his success and new found fame in the sports world.
There may be some young kids in the future peddling DVDs of Giannis Antetokounmpo highlights or of the championship season of one of his Milwaukee Bucks teams.