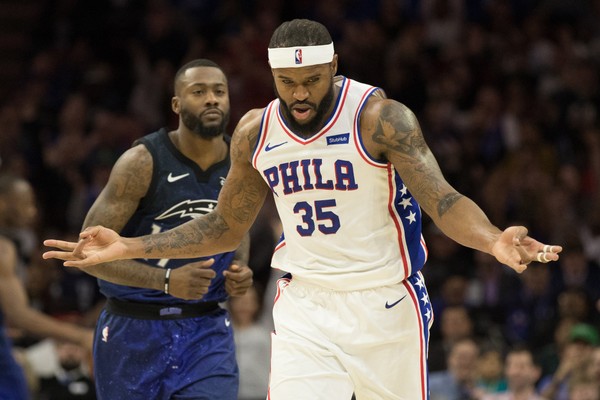 Trevor Booker never really fit as a member of the Philadelphia 76ers.
As the asset returned in the Jahlil Okafor trade with the Brooklyn Nets in December, Booker's hustle play and inconsistency at being able to stretch the floor at the four position made him a poor fit for a team who already has a logjam in the front court.
Because of this, the 76ers decided to waive Booker on Wednesday in order to sign recently waived Ersan Illyasova.
Philadelphia 76ers will waive forward Trevor Booker to clear a roster spot to sign forward Ersan Ilyasova, league sources told The Athletic.

— Michael Scotto (@MikeAScotto) February 28, 2018
While he likely won't have a large role, Illyasova makes a lot for sense for the 76ers as he can provide some much needed floor spacing for periods when Ben Simmons is on the floor.
Booker meanwhile has already found a new home where he can come in and make more of an instant impact:
Trevor Booker will sign a minimum deal with the Indiana Pacers for the remainder of the season, once he clears waivers, league sources tell Yahoo.

— Shams Charania (@ShamsCharania) February 28, 2018
It makes sense for the Pacers to add a little veteran leadership, depth and hustle as they try and make a push for the postseason.