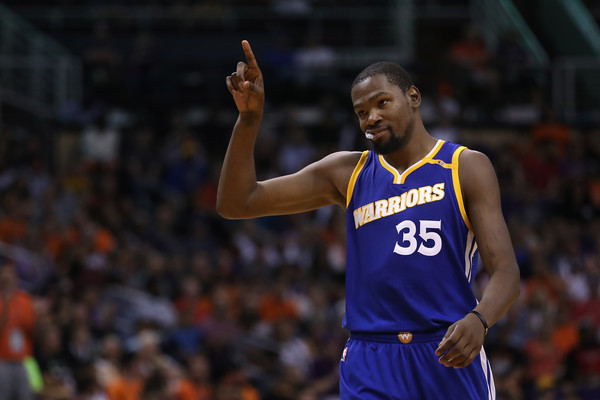 The Golden State Warriors are continuing to trounce the rest of the NBA yet again this season, seemingly on autopilot, as they possess the league's best record (41-12), offense (115.6 points per game) and point differential (+9.6).
Even with their constant domination and in order to put together all-time great starting lineup they had to surrender some of their depth.
Because of this, they are trying to add another piece to shore up their bench before Thursday's deadline:
Here is what Zach Lowe of ESPN reported:
"The Warriors are trying to beef up their bench given wobbly play from Andre Iguodala, Patrick McCaw, Omri Casspi, and Nick Young. They inquired about Avery Bradley, but got nowhere, league sources say. That's not surprising; the Warriors have little to deal beyond minimum-salaried players, second-round picks starting in 2020, and first-rounders they obviously won't flip for bench guys."
Lowe pretty much sums up the situation in that quote, the Warriors bench has underwhelmed this season, but without trading one of their core pieces there is really nothing of value they have to offer besides their own 1st round picks or JaVale McGee or Kevon Looney if anybody is interested.
Plus, I know teams are only concerned with improving their own rosters, cap situation, flexibility or future draft assets in trades, but do you really think other NBA teams want to help the juggernaut that is already dominating the league get even the slightest bit better? I wouldn't.
We'll see if the Warriors are able to get anything done.