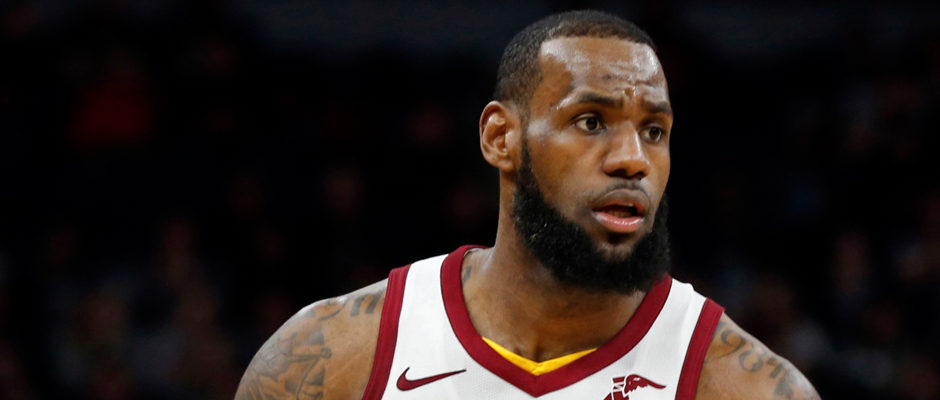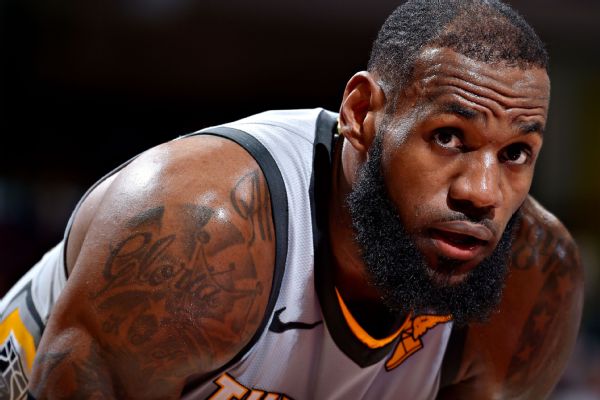 To all those hoping LeBron James signs with the Philadelphia 76ers this summer: The four-time MVP hears you.
He sees you.
He appreciates you.
Power Home Remodeling, a company based out of Chester, Pennsylvania put up three billboards in Cleveland that very clearly recruited James on the Sixers' behalf, per ESPN.com's Darren Rovell. Well, the soon-to-be free agent (player option) has since heard about them, and he digs it.
As he told reporters, per ESPN.com's Dave McMenamin:
"You can say it's a distraction — it's not. Not a distraction," James said Tuesday. "It is actually very flattering that I'm sitting here at 33 and in my 15th year and teams or guys — I don't want to say teams because that becomes tampering. But people in their respective city want me to play for them. That's cool I think. That's dope."
Dope indeed.
For those wondering, the first billboard features James' No. 23 in Sixers colors. The second reads "Complete The Process." The third reads "#PhillyWantsLeBron."
So much for subtly, right?
Some will get bent out of shape about this. They should keep their gripes to themselves. This stuff is fun. And it likely has no bearing on LeBron's decision-making process.
Sure, it helps him to know how much certain Sixers fans want him. But he isn't leaving the Cleveland Cavaliers for something less than a sure thing. The Sixers, despite their peachy-keen outlook, don't qualify as that. Joel Embiid's long-term health will forever be a question a mark. Markelle Fultz only has four NBA appearances under his belt. Ben Simmons makes for an iffy fit beside LeBron given his absence of a jumper and preference to operate on-ball.
Eschewing overtures from surer things like the San Antonio Spurs or Houston Rockets to join an upstart Sixers squad doesn't figure to be in LeBron's future. The Cavaliers are even safer bet for him. That's fine. The Sixers may have done enough to secure a meeting with him this summer. That would be an accomplishment unto itself.