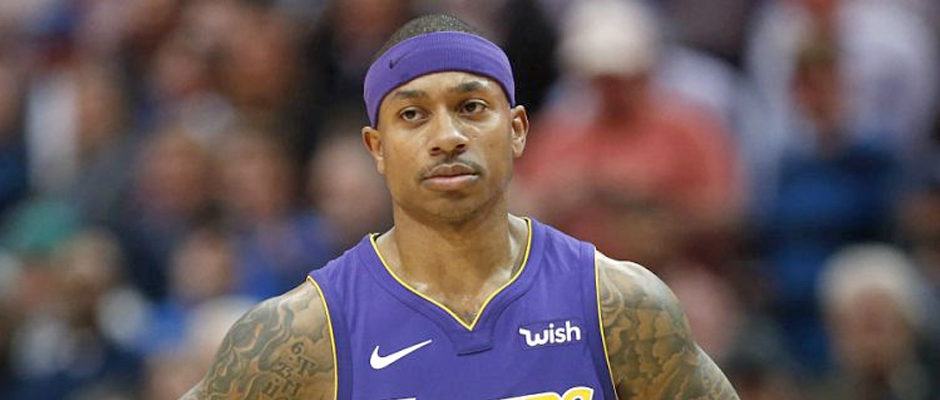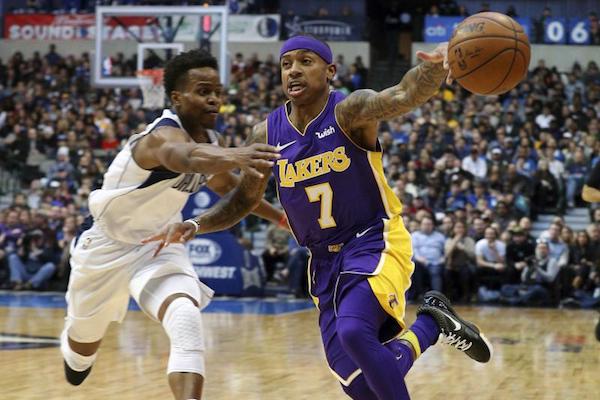 Isaiah Thomas is following Jae Crowder's lead.
After his first game with the Utah Jazz, Crowder didn't shy away from celebrating the team's culture at the expense of the Cleveland Cavaliers. Now, just a few days into his tenure with the Los Angeles Lakers, Thomas has done the same thing.
From Lakers Nation's Matthew Moreno:
But a mere one game and full practice into his tenure with the Lakers, Thomas didn't shy away from highlighting a noted change in the environment.

"It seems like they love being around each other," Thomas said Monday. "They're always joking and it's always a positive atmosphere. When you have fun with a group of guys, it makes it easier on the court.

"Since I got here, all they do is joke around and laugh. They're so close, and that's a good thing. That makes it easier on the floor when you go to battle. When you hit adversity, you don't go your separate ways. You keep going. I think in this organization, everybody is here to play for each other and have a positive mindset."
On some level, this is just new-player, new-team honeymoon stuff. On the other hand, though, the Cavaliers themselves will probably you tell you their team dynamic was, in hindsight, absolutely toxic.
But the Cavaliers will no doubt also tell you Thomas was a part of that toxicity. Never mind his lack of availability due to a hip injury. During his short time in Cleveland, he questioned the Cavaliers' practicing regimen, the coaching staff's mid-game adjustments and could be seen, at times, flamboyantly waving for the ball. The fit with him, on that team, just wasn't good. Ditto for Jae Crowder.
So while it's great that both former Celtics appear to have found a home in which they're more comfortable, only so much of the blame for that can fall on the Cavaliers as a franchise. Yes, Cleveland needed an attitude adjustment. Yes, Thomas and Crowder were a part of it. Yes, LeBron James and other incumbents are responsible for that failure, too.
More than anything, though, the play styles and personalities of that roster clearly didn't mesh. And that's not really anyone's fault.