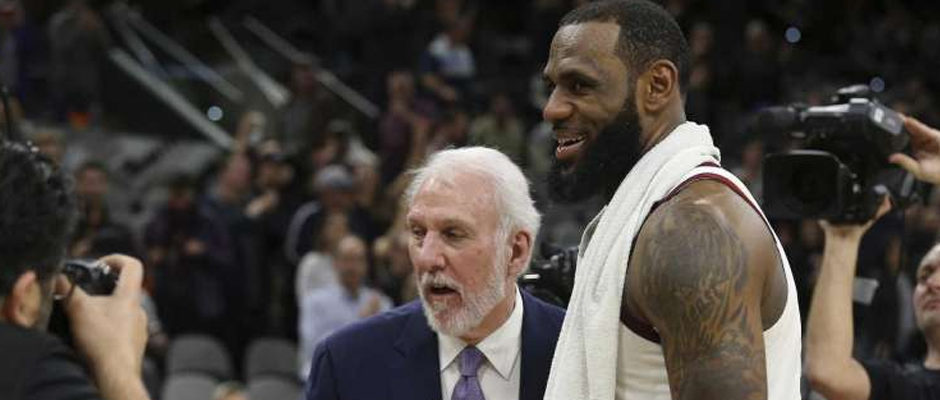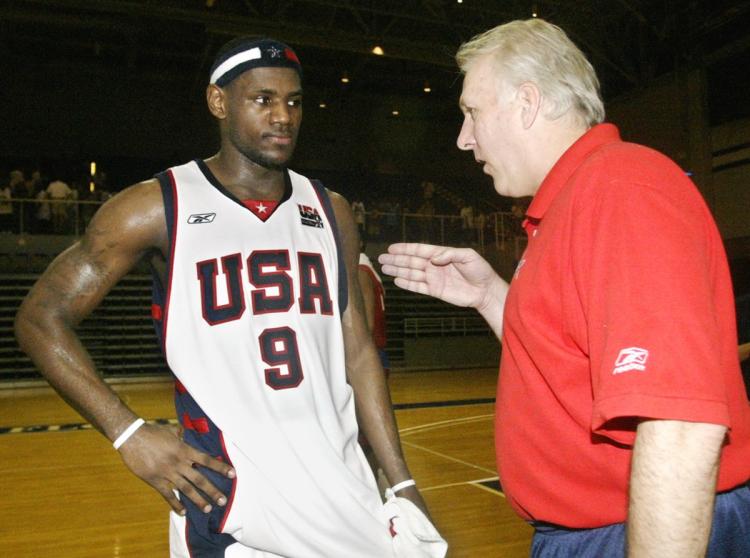 It might be time to start counting the San Antonio Spurs as a potential LeBron James suitor this summer.
That's what certain people around the NBA think anyway, per ESPN's Ryen Russillo:
There are a lot of NBA people that appreciate what Pop has to say about LeBron…but they also think it's part of recruiting him this offseason.

— Russillo (@ryenarussillo) February 26, 2018
Yes indeed: Spurs head coach Gregg Popovich is actually the trigger for all this hoopla. He directed some flattering words toward LeBron James in the wake of Fox News anchor Laura Ingraham's criticizing the four-time MVP for speaking out against president Donald Trump. Here's Pop's praise, per ESPN.com's Dave McMenamin:
"To me, when I heard about that it was just an unbelievable show of arrogance for a talking head to try and tell someone else if they can speak, what they can speak about and when and where to do it," Popovich said. "It's just ludicrous, but [also] to not have a feel for who this guy is [is disappointing].

"I mean, think about when he came into public view, how young was he? And to this day he hasn't missed a step, he hasn't fallen off the ledge and he's been a brilliant example for millions of kids, especially kids with lesser opportunity and haven't had the same advantages as others. They see in this guy somebody who has consistently exhibited excellence in the workplace and gives them a voice and lets them know that you can speak about anything.

"There really is a First Amendment and you can have opinions — as a coach, as a plumber, as an astrophysicist and a lowly reporter. They can have whatever opinions they want, and that's what's amazing about this when you look at this guy, how many millions of dollars, tens of millions of dollars he's given, tens of millions of kids that are inspired by him. It's kind of like the 'Black Panther' movie.
This is one serious pat on the back. And if these words had come from Los Angeles Lakers president Magic Johnson, we might be inclined to believe they're all aimed at recruiting him in free agency. The NBA probably would have already levied a fine to him and the Lakers by now.
Popovich is different. Not in the sense that he's above subtle free-agent pitches, but in the sense that he's long been outspoken on issues of race and gender and violence and everything that might fall under a politicized umbrella. Take LeBron's impending foray into free agency out of the equation, and he probably says the same thing, word for word.
Of course, his defense of James certainly doesn't hurt the Spurs' chances of meeting with him over the offseason. But again: The idea that he's politicizing flattery to get on LeBron's good side feels a little hollow knowing how Pop has carried himself and presented his opinions in the past.