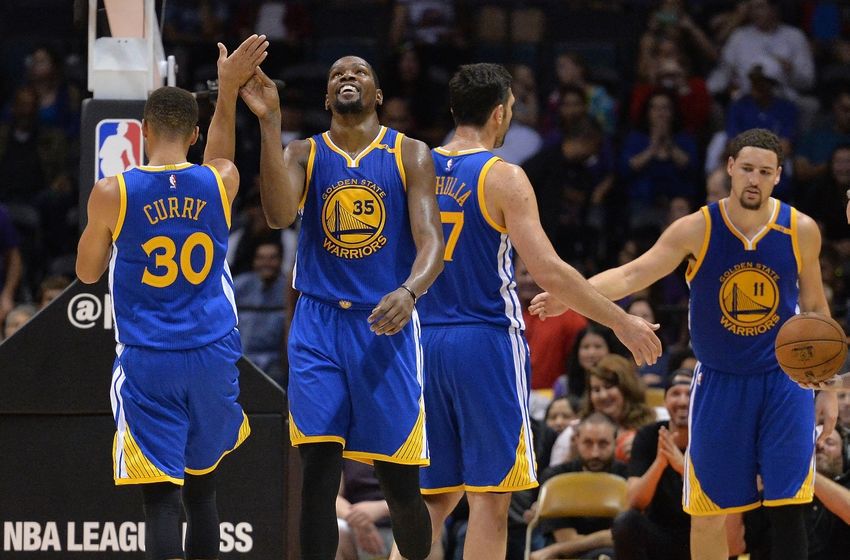 Most around the NBA were shocked after the Los Angeles Clippers traded Blake Griffin to the Detroit Pistons–including the league's players. Griffin, after all, inked a five-year, $171.2 million pact just months before. That the Clippers would decide to cut bait so soon registered as a genuine shock.
Then again, after letting it marinate for a bit, Los Angeles' actions are par for the league's course. Basketball is first and foremost a business, and players understand, even if not in the moment, that loyalty is a fleeting, if nonexistent, construct.
Consider what Kevin Durant said when asked about the move, per the Bay Area News Group's Mark Medina:
"When he signed, they did say he was going to be a 'Clipper for life,'" Warriors forward Kevin Durant said following the team's 129-99 loss to the Utah Jazz on Tuesday. "We know those words don't really mean anything as players."
And here's Stephen Curry on the same matter, also via Medina:
"It's another example of players being pigeonholed with this idea of loyalty, sacrifice and all that kind of stuff when it comes to signing deals and where they want to play," Curry said. "It's not reciprocated on the other end consistently."
And finally, we have LeBron James himself commenting on the NBA's loyalty problem, per ESPN.com:
"When a player gets traded, [the front office] was doing what was best for the franchise," James said. "But when a player decides to leave, he's not loyal, he's a snake, he's not committed.

"That's the narrative of how it goes. I know that firsthand."
Though these sentiments will make plenty of people feel uncomfortable, Curry, Durant and LeBron James are spot-on. Trades like Griffin's should remind fans to be more open-minded when a player leaves in free agency. And it should help them understand why most talents aren't pouncing at the opportunity to take pay cuts. Those sacrifices will never be reciprocated by ownership.
Indeed, the Clippers were well within in their rights to trade Griffin. They gave him a boatload of money, and he didn't own a no-trade clause. But fans can't have it both ways. It can't be fine for the Clippers to trade Griffin a few months after selling him on a career-long stint with the franchise, and then it be not okay for Durant or James to switch teams in free agency.