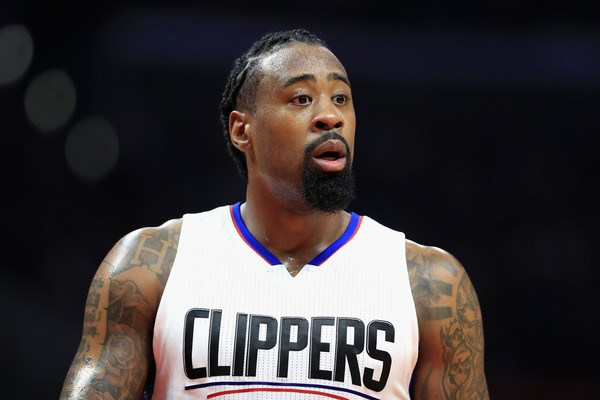 Welcome to the party, Portland Trail Blazers!
DeAndre Jordan has quickly turned into one of the most sought-after names on the NBA chopping block. Just about every team with a need for a big or an additional star has been kicking the tires around his availability. And according to ESPN.com's Marc Stein, the Blazers have officially joined those interested in prying him from the Los Angeles Clippers:
The Trail Blazers are among the teams that have tried to engage the Clippers in trade talks for DeAndre Jordan, according to league sources

— Marc Stein (@TheSteinLine) January 22, 2018
Jordan would be an interesting fit with the Blazers, who have clearly started to lose faith in Jusuf Nurkic. He doesn't command a set number of touches on the offensive end, and he creates more space than some of their bigs simply by setting powerful screens. And we all know the Blazers have struggled mightily on the offensive end this year.
Paying his next contract has to concern a team with one of the league's seven highest payrolls, but the Blazers would, presumably, be losing Nurkic as part of any deal, which saves them at least $12 to $15 million annually starting next year. With Ed Davis also set to come off the books, or potentially included as any part of this deal, the Blazers could probably talk themselves into reinvesting in Jordan long term.
This assumes, of course, that would even be the plan. The Blazers might just be hoping to lop off some long-term salary as part of this deal, only to then renounce Jordan once he opts to explore free agency. But that stance feels like a long shot, since general manager Neil Olshey will have to give up at least a few pieces of value to get Jordan. And you don't cough up actual assets, including a younger big like Nurkic, just to save a little dough.
All of this may be moot, though. The Clippers have played themselves back into playoff contention in the Western Conference and may opt against the roster-razing everyone had them ticketed for not three weeks ago.