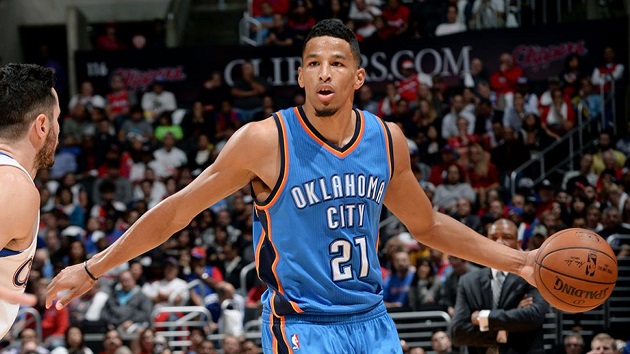 The Thunder's chances to compete with the west elite in the 2018 NBA Playoffs just took a big hit over the weekend.
Andre Roberson will miss the remainder of the season to undergo surgery to repair a ruptured Patella tendon.
Thunder announce Andre Roberson has a ruptured patellar tendon and will undergo season-ending surgery.

— Royce Young (@royceyoung) January 28, 2018
Roberson suffered the injury Saturday late in the 3rd quarter of the Thunder's game in Detroit against the Pistons.
It looked pretty brutal and Thunder's fears were confirmed Sunday morning.
Roberson may be a well below average shooter and not much of an offensive threat on most nights, but he is one of the premier wing defenders in the NBA with his length, quickness and instincts.
Per NBA.com, the Thunder and 11.9 points per 100 possessions better defensively when Roberson is on the court.
The Thunder gave up a lot of their depth in order to acquire Paul George and Carmelo Anthony this summer and are already very thin on the wing and in the front court, losing their best defender will not help.
He was the guy that would be guarding James Harden or Kevin Durant in a hypothetical playoff series.
It will be interesting if the Thunder try and acquire another defensive stopper before the trade deadline on February 8.