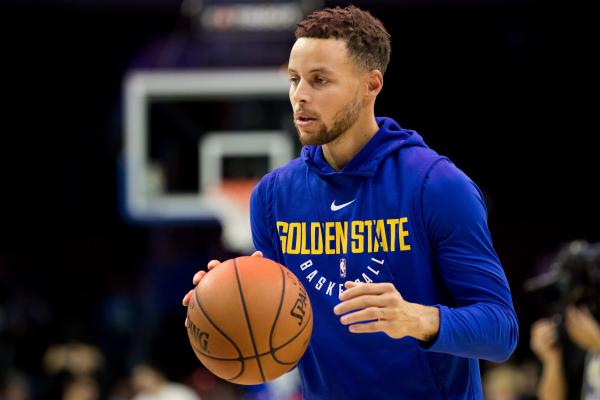 Well, what do ya know: Injuries continue to remain the worst thing ever.
Steph Curry rolled his ankle late in the fourth quarter during the Golden State Warriors' Monday night victory over the New Orleans Pelicans, and the visual wasn't pretty:
Stephen Curry rolled his ankle pretty bad tonight in New Orleans pic.twitter.com/I8LsIwSsCC

— Logan Murdock (@loganmmurdock) December 5, 2017
Curry soon after started limping towards the locker room:
Stephen Curry ankle injury pic.twitter.com/Mmmu9rF9LI

— Hoop Ball (@HoopBallTweets) December 5, 2017
Then, later on, Curry was seen leaving the Warriors' locker room on crutches:
Stephen Curry walked out of the locker room on crutches. pic.twitter.com/WFW83vl1Es

— Connor Letourneau (@Con_Chron) December 5, 2017
No good news here, right?
Wrong. Sort of.
The X-Rays on Steph Curry's ankle have come back negative,  per The Washington Post's Tim Bontemps:
The Warriors say x-rays on Stephen Curry's right ankle are negative. A positive sign after he had a nasty tweak of it late in tonight's game.

— Tim Bontemps (@TimBontemps) December 5, 2017
And yet, according to The Vertical's Shams Charania, Golden State's floor general will still need an MRI:
Sources: Warriors star Stephen Curry will undergo an MRI on his injured right ankle on Tuesday. X-rays were negative tonight, but ankle remains very swollen.

— Shams Charania (@ShamsCharania) December 5, 2017
For the time being, on some level, it looks like the Warriors are evading disaster. They have plenty of star power on the roster, but losing Curry for an extended period of time would be catastrophic. He is, even now, their most valuable talent. And the numbers support it.
The Warriors remain a net plus per 100 possessions no matter who's off the floor, according to NBA.com. But they have the lowest overall differential when Curry is missing, during which time they outscore opponents by 6.1 points per 100 possessions. Yes, this is a my-gold-shoes-are-too-tight problem. But it would still be a problem. Curry has a magnetic pull unlike anyone else in the NBA. The Warriors cannot replicate it with Kevin Durant or Klay Thompson. Their spacing isn't the same without his uninhibited range and yo-yo handles.
If nothing else, even if the Warriors aren't worried about surviving without Curry, they shouldn't want do so under these circumstances. Curry has a history of ankle injuries. A string of setbacks earlier in his career led to the four-year, $44 million extension that became one of the best bargains in NBA history, but was also considered a calculated risk at the time. He's been healthy for a while now, appearing in at least 78 games over each of the past five seasons, but ankle injuries are nevertheless the last thing the Warriors want him dealing on any sort of scale, minor, major or otherwise.