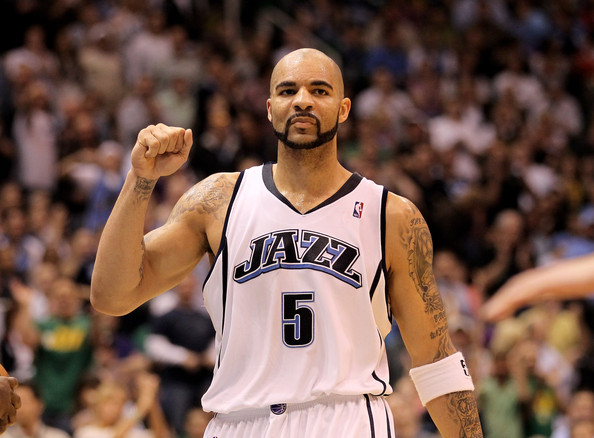 Add another player to the list of mid-season retirements after failing to be able to catch on with an NBA team.
Carlos Boozer has announced his retirement after 14 seasons in the NBA and a season playing in the Chinese Basketball Association.
Carlos Boozer announces retirement. https://t.co/AZeK0oSm1I pic.twitter.com/zg4Sepl3jE

— HoopsHype (@hoopshype) December 18, 2017
Boozer averaged 16.2 points, 9.5 rebounds and 2.2 assists in his NBA career in 31 minutes per game. He also made two all-star appearances as a member of the Utah Jazz in 2006-07 and 2007-08.
His story is a pretty interesting one. He is a native Alaskan who was a stud in high school and garnered enough recognition as a recruit to land at Duke. After a stellar college career, Boozer was a 2nd round pick by the Cavaliers in 2002 (because of his size) and overcame the odds once again to become one of the NBA's best power forwards in the mid-2000s and sign a huge deal with the Chicago Bulls in the infamous summer of 2010 (The Decision…).
The game evolved past Boozer over the past five years as he became more of a defensive liability and his old school post up game became less in vogue in the league.
Regardless he is definitely a success story and had a very impressive NBA career even if he didn't get to finish his playing career there.