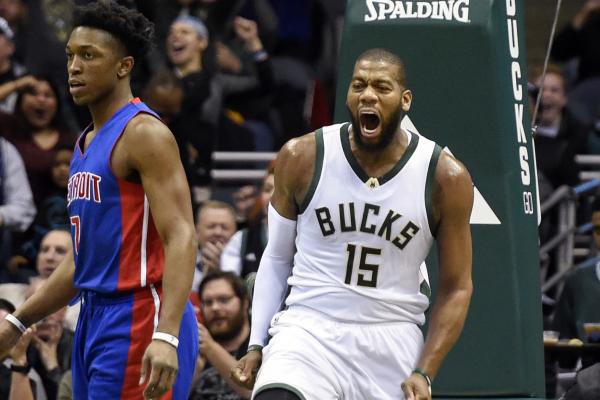 Greg Monroe will not be long for the Phoenix Suns.
The big man is headed to arid Arizona after the Milwaukee Bucks struck a trade for Eric Bledsoe, but his stay should be short-lived. The Suns are currently trying to reroute him before discussing the possibility of buying out the final year of his contract, according to ESPN.com's Adrian Wojnarowski:
The Phoenix Suns prefer to explore the trade market on the expiring contract of Greg Monroe before proceeding on contract-buyout talks, league sources told ESPN.

The Suns acquired the veteran big man as part of a trade package for guard Eric Bledsoe with the Milwaukee Bucks on Tuesday and decidedly value Monroe's $17.8 million contract as a trade asset on the market. The Bucks included a protected 2018 first-round pick and a protected second-round pick in the deal.
Monroe, at 27, doesn't fit into the Suns' long-term plans. They have younger bigs in Alex Len, Marquese Chriss and Dragan Benders, not to mention a 35-year-old Tyson Chandler who's owed $26.6 million through 2018-19. But moving Monroe figures to be fairly difficult.
Teams know the Suns don't want him. They aren't going to give up anything or anyone of value for his services in a straight-up swap. The market for non-shooting bigs isn't great to begin with, and Monroe is dealing with a calf injury at the moment.
Phoenix's best hope before buying out his $17.9 million expiring contract is to find another squad looking to shave salary off its bottom line this summer. If the Suns are willing to take back a bad contract that comes attached with first-round picks or prospects, they can use Monroe's expiring hit to match the inbound salary. That's not ideal, obviously, with money owed to Chandler and Jared Dudley through next season. But the Suns have the timeline to eat a bad deal for the next two or three years. If they can glean another picks and/or prospect from this entire ordeal, they should absolutely do it.