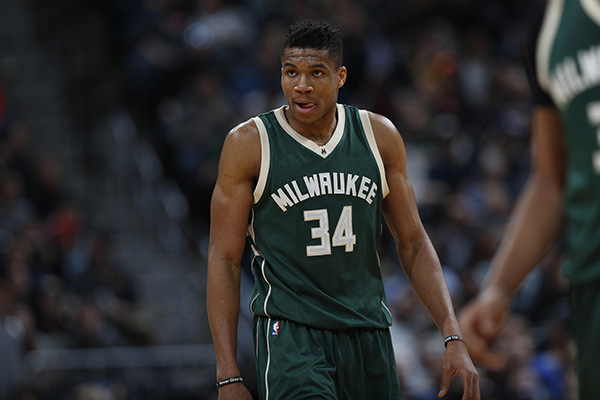 Giannis Antetokounmpo has quickly become one of the very best players in the NBA and quite possibly the best young superstar in the league under the age of 25.
He could end up being the best player the Milwaukee Bucks organization has had since Kareem Abdul-Jabbar in the late 60s and early 70s and that is saying something.
He has already signed a $100 million extension with the franchise (he took a discount actually) that will kick in for the 2018-19 season as he plays out the final year of his rookie deal this season, and at this point he is making it pretty clear he is happy being in Milwaukee for the long haul.
As you can imagine, teams around the league are already gearing up to offer the world to him if he enters free agency in 2021 but the Greek Freak has stated multiple times that he loves Milwaukee and told ESPN's Marc Stein over the weekend that the big market doesn't appeal to him.
"I'm a low-profile guy," he said. "I don't like all these flashy cities like L.A. or Miami. I don't know if I could be the same player if I played in those cities."
Giannis is also dealing with the recent passing of his father who lived with him in Milwaukee and has a love for the people in the city and the support that they have shown him.
"I can feel the love from the city every day I step on the floor," Giannis Antetokounmpo said. "For me, what I'm going through now, I appreciate it even more."
This seems like about as honest and legitimate a love for a city and community as you will hear and while many things can change over the course of four years, it appears as though the Bucks have hit the lottery with the face of their franchise and maybe the face of the league in the near future and a guy who can make your franchise proud on and off the court.