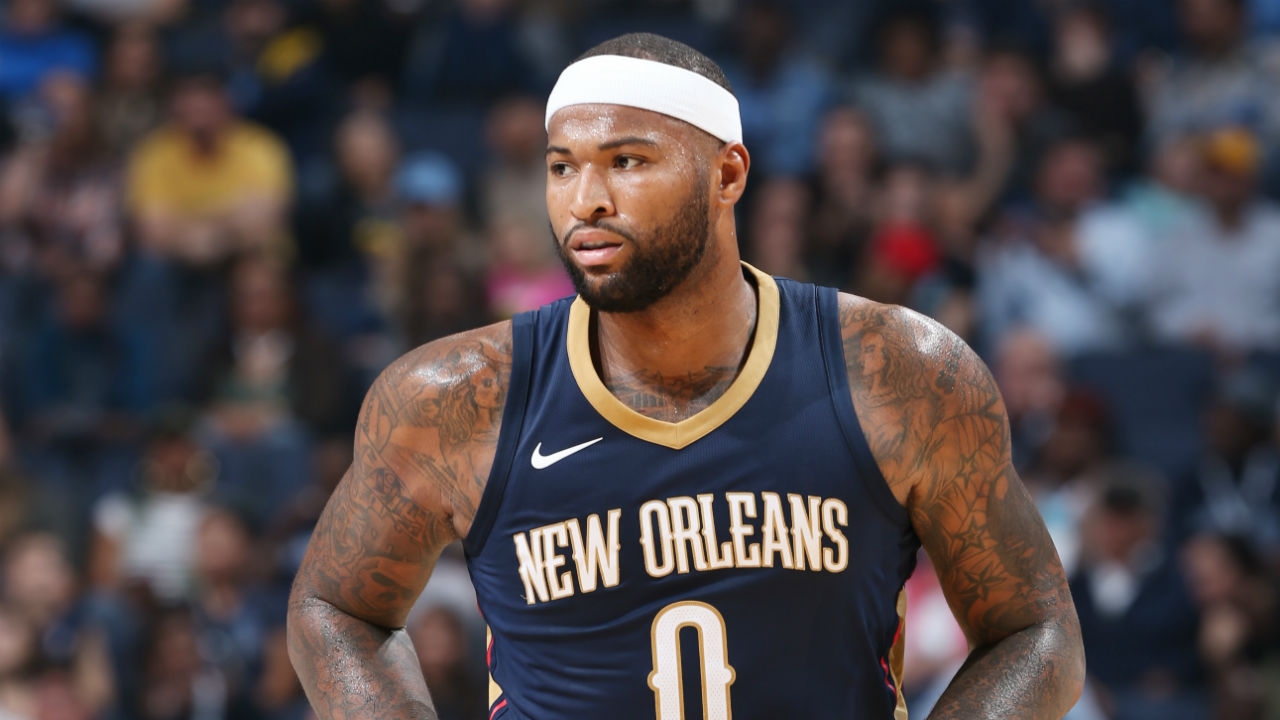 DeMarcus Cousins returned to Sacramento for the first time as a member of the New Orleans Pelicans on Thursday, and he had himself a game, posting 41 points, 23 rebounds and six assists in his new team's 114-106 victory over the Kings.
Oh, and he also received a standing ovation from the home crowd after his pregame introduction:
Standing ovation as DeMarcus Cousins is announced in Sacramento. Classy. Well deserved. ????

— Rosalyn Gold-Onwude (@ROSGO21) October 27, 2017
DeMarcus Cousins is introduced third by the public address announcer here in Sacramento, and he gets a near unanimous standing ovation.

— Tim Bontemps (@TimBontemps) October 27, 2017
Kings fans cheered for him again as he walked off the floor, but not before Cousins copped to being "nervous as hell" about coming back to his NBA roots:
"It was beautiful… at the end of the day, it's nothing but love." – @boogiecousins with @ROSGO21 after his return to Sacramento pic.twitter.com/8C3pHqZLxl

— NBA on TNT (@NBAonTNT) October 27, 2017
Butterflies are natural for this type of situation—and especially in this situation.
Cousins spent the better part of seven seasons with the Kings. He had a tumultuous relationship with both the fans and organizations. Everyone knew he was talented, but they were never sold on him leading a winner.
And then there's the manner in which everything ended. A lot of people expected Cousins to sign a long-term extension with the Kings over the summer. But the team pivoted and dealt him to New Orleans…during the middle of the 2017 All-Star Game…that he was playing in…and that was held in New Orleans.
So, yeah, Cousins' ending in Sacramento was hardly a storybook one. His entire tenure there—marked by the absence of a playoff appearance—bore little resemblance to a fairytale. But it's good to know that he and the fans are able to look back and appreciate each other now.